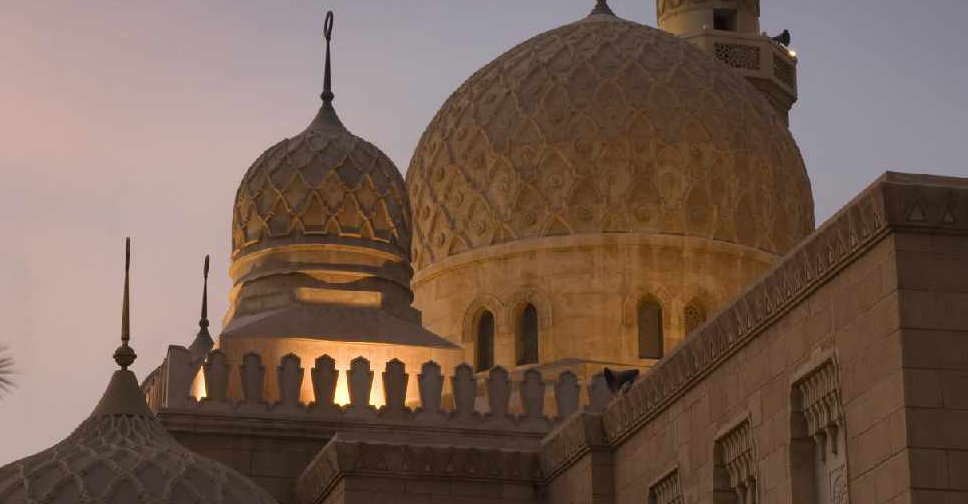 iStock [For illustration]
Mosques in the UAE will open to worshippers for Friday prayers from December 4, 2020.
The announcement was made during the government's media briefing on Tuesday.
According to the National Emergency Crisis and Disaster Management Authority (NCEMA), mosques can hold Friday prayers at 30 per cent capacity. People are also allowed to be in the courtyards during prayers.
Mosques will open their doors 30 minutes before the start of the prayers and will shut the doors 30 minutes after the prayers have been performed.
Worshippers are required to follow strict safety guidelines, which include wearing masks, maintaining a two-metre distance and carrying their own prayer mat and Qura'an.
The duration of the sermon will not exceed 10 minutes, while toilets, places of ablution and women's prayer halls at mosques will remain closed.
Authorities have also called on elderly people, children, those suffering from chronic diseases as well as people with weak immunity to pray from home.
Mosques located in industrial areas will remain closed until further notice.
"Mosques will reopen for Friday prayers starting from 4 December"

Updates from the #UAE Government media briefing today #CommitToWin#نلتزم_لننتصر pic.twitter.com/ALTyyqs1Ht

— NCEMA UAE (@NCEMAUAE) November 24, 2020
During the media briefing, officials also revealed that nearly 16 million COVID-19 tests have been carried out in the UAE so far.
As many as 791,519 of these were conducted between November 18-24.
A total of 8,556 cases were confirmed in the country during the same period, which is a 2 per cent increase compared to the previous week.
There were 21 deaths during the past seven days with a mortality rate of 0.3 per cent, which is among the lowest in the world.
Meanwhile, there was a 14 per cent increase in recoveries (5,614).
Between November 18 to November 24, 791,519 tests were carried out nationwide which revealed an increase of 2% in confirmed #Covid19 cases, bringing the number of cases to 8,556 cases.#CommitToWin

— NCEMA UAE (@NCEMAUAE) November 24, 2020
The death rate decreased to 0.3% for the first time since the beginning of monitoring deaths due to #Covid19 in the #UAE, which is one of the lowest rates in the world compared to the European Union, the Middle East and North Africa region and OECD.#CommitToWin

— NCEMA UAE (@NCEMAUAE) November 24, 2020
The rate of positive cases from tests remains 1%, similar to the previous week. This rate is the lowest compared to the European Union, Middle East and North Africa region and countries of the Organization for Economic Co-operation and Development (OECD).#CommitToWin

— NCEMA UAE (@NCEMAUAE) November 24, 2020