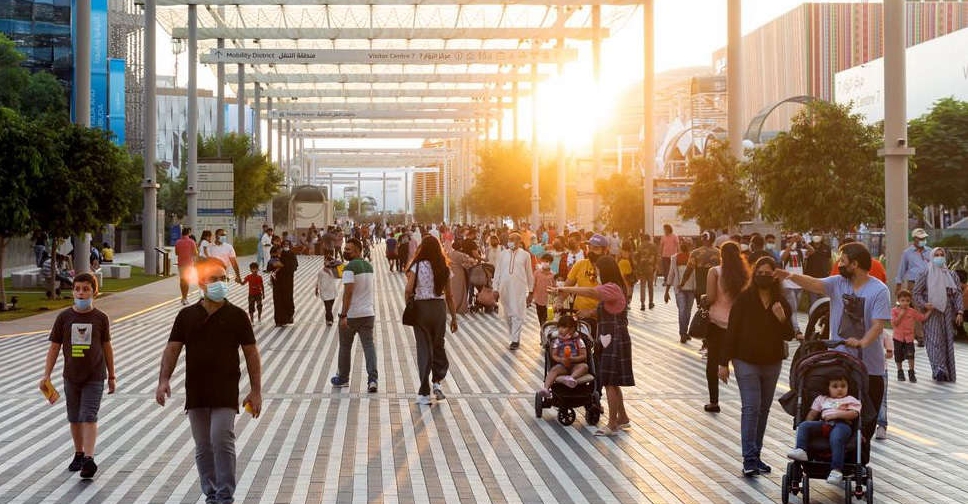 Supplied (File photo)
Visitors to Expo 2020 Dubai can look forward to free entry on December 2 in celebration of the 50th UAE National Day.
Speaking exclusively to ARN, Maha Al Gergawi, Senior Vice President of Political Affairs at Expo 2020 said the invitation is open to everyone.
People can use their existing tickets or turn up on the day to gain free entry, provided they follow the COVID-19 measures.
Visitors aged 18 and above are required to present proof of any vaccination or a negative PCR test taken within the previous 72 hours.
A four-day slate of world-class events and immersive Emirati experiences will mark 50 years since the founding of the nation in show-stopping style.
Running from December 1-4, the site-wide festivities will include world-class ceremonies, exceptional musical showcases, meaningful cross-cultural conversations, culturally-fused performances and engaging exhibits.
From 10:15 am on Thursday, December 2, visitors are invited to Expo 2020's UAE National Day Ceremony at Al Wasl Plaza, including the raising of the flag, high-level speeches and anthem performances by a children's choir, concluding with an Al Azi Performance by Al Wasmi.
This will also feature alongside horses of the Dubai Police and the UAE Ministry of Interior Marching Band in the 'Colours of the World Parade' between 12:45 pm and 1:15 pm.
Simultaneously, a performance of 'Al Azi', where an Arabic poet leads a chorus that 'answers' his call, will take place at 01:00 pm at Al Wasl Plaza in a truly authentic celebration of pride in the traditional Arab values of unity, solidarity and courage.
A gravity-defying aerial performance by Dubai Police will follow shortly after, alongside a 30-minute musical showcase by Emirati singer Fatma Zahrat Al Ain, and a jaw-dropping flyover display by the UAE Air Force aerobatics team 'Al Fursan'.
Visitors are also invited to Expo's Jubilee Stage and Dubai Millennium Amphitheatre (DMA) to watch a live broadcast of the UAE National Day Ceremony, broadcast from Hatta, from 5:30 pm.
DMA will host 'Journey of a Thread', a live performance of Emirati craftsmanship that dives into the heart of Emirati culture, followed by a not-to-be-missed fireworks display at 8:00 pm.
The headline concert by Emirati singing star Eida Al Menhali at Jubilee Stage from 8:30 pm promises to be a rousing performance and includes Al Shallat – poetry without musical instruments.
The diamond in the crown of Expo 2020's Programming will be Al Wasl Plaza's immersive theatrical show, 'Journey of the 50th'.
Set to take place from December 1-4, the show will push the boundaries of what is possible in Al Wasl Plaza, featuring a blend of human performance, theatrics and the unique capabilities of the venue in a never-before-seen way.
Over 200 hundred performers including Participating Countries will take part in this theatrical show.