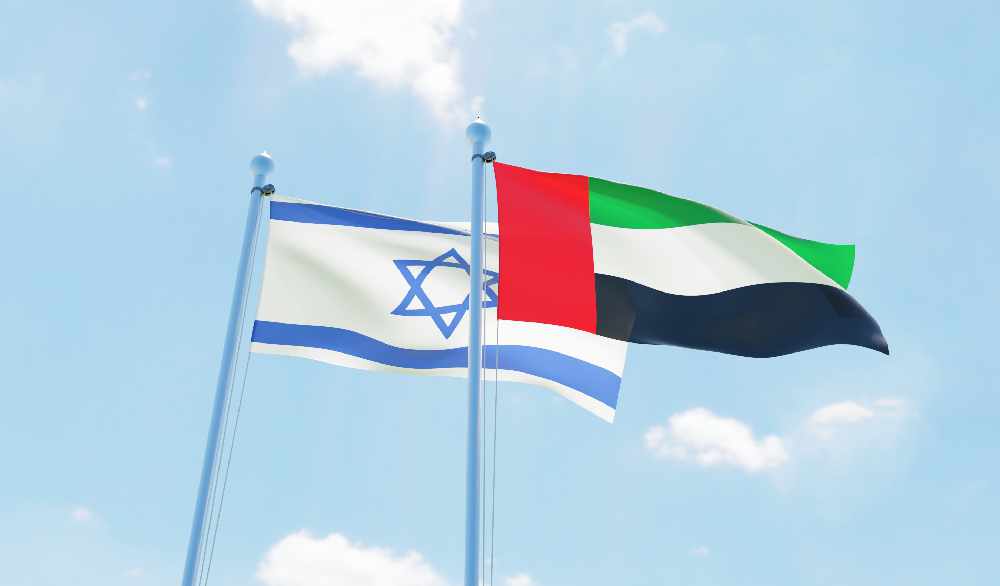 WAM
In a historic first visit by a Gulf Arab nation, a UAE delegation arrived in Israel on Tuesday to cement the normalisation deal signed last month.
US Treasury Secretary Steven Mnuchin and other American officials accompanied the delegation, which is being led by Economy Minister Abdullah bin Touq al-Mari and Minister of State for Financial Affairs Obaid Humaid al-Tayer, on Etihad Airways plane from Abu Dhabi to Ben Gurion Airport near Tel Aviv.
They were given a red carpet welcome by Israeli Prime Minister Benjamin Netanyahu, Foreign Minister Gabi Ashkenazi and Finance Minister Israel Katz.
"We are making history in a way that will stand for generations," Netanyahu said.
"I think that the visit of such a high-level delegation from the UAE... will show our peoples, the region and the entire world the benefit of having friendly, peaceful and normal exchanges."
Agreements will be signed in the fields of aviation, protection over investments, science and technology.
A mutual visa-exemption agreement is also expected.
The UAE and fellow Gulf state Bahrain in September became the first Arab states in a quarter of a century to sign deals to establish formal ties with Israel.
The deals, brokered by US President Donald Trump, would foster regional peace and stability.
The five-hour visit would be restricted to the airport near Tel Aviv, due to coronavirus concerns, Israeli organisers said.