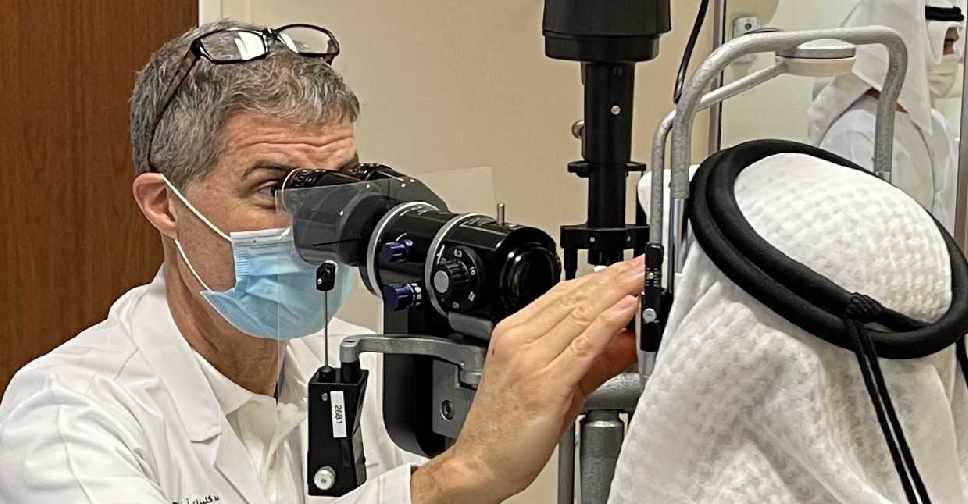 WAM
The UAE's first artificial cornea transplant was performed at the Cleveland Clinic Abu Dhabi. The surgery was performed to restore the eyesight of a patient.
During the procedure, the patient's diseased cornea is removed and replaced with a three-part prosthetic composed of a titanium backplate, a clear artificial cornea and a ring of donor tissue to help secure it in place.
While the surgery takes little over an hour, regular post-operative check-ups are required.
"Artificial corneal transplants are designed for people whose eye disease is so advanced, they would not be a candidate for a regular transplan. Using an artificial cornea means the body cannot attack or reject the transplant. The center of the eye remains clear, giving the patient a new window to the world," says Dr. Samuel Navon, Department Chair of anterior segment, cornea and refractive disorders at Cleveland Clinic Abu Dhabi's Eye Institute.
Doctors anticipate they will perform several artificial corneal transplants each year.
Cleveland Clinic Abu Dhabi's Eye Institute offers patients state-of-the-art digital imaging, surgical and laser procedures.