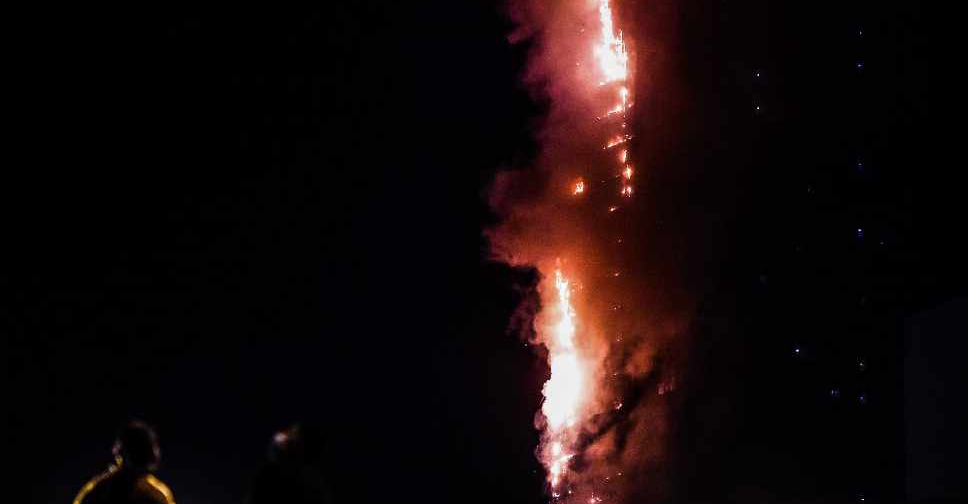 AFP
A high-rise residential building which caught fire in Sharjah's Al Nahda area on Tuesday was fitted with a type of aluminium cladding that was banned in the country three years ago.
That's according to an initial assessment by the authorities who have said that the blaze erupted in the lower floors of the 49-storey Abbco Tower but it quickly spread due to the cladding.
The material is banned on new buildings but several older ones still carry them.
Residents were swiftly evacuated by emergency teams before the flames started spreading.
They have now been accommodated in hotels in the surrounding area.
The cause of the fire is still being investigated.