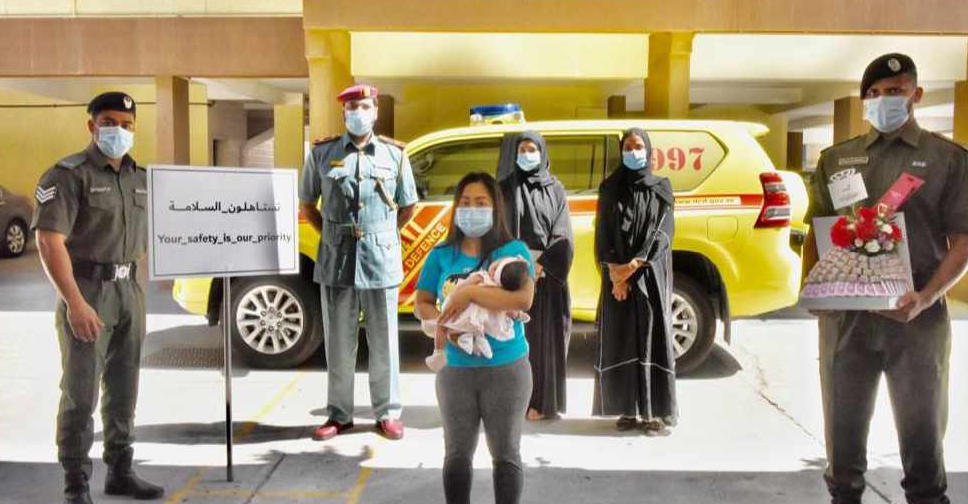 Dubai Civil Defence
A Filipina expressed her deep gratitude to the officers of the Dubai Civil Defence, who visited her home, just weeks after evacuating her to safety from a hospital fire.
On September 28, the woman had just delivered her baby at Mankhool's Aster Private Hospital when the evacuation process was carried out following a minor fire.
According to officials, firefighters from the Al Karama fire station brought the minor fire under control within 10 minutes of receiving the emergency call at 8:27 pm.
They added that the evacuation process was carried out while maintaining all precautionary and safety measures.
In a video of the home visit, the Filipina is seen thanking the Dubai Civil Defence officers for visiting her home and checking on her and her baby. "Thank you so much," she said.
The visits are part of the 'Your Safety is Our Priority' initiative that was launched by the authority to ensure families impacted from fire incidents are taken care of.
"These field visits are part of Dubai Civil Defence's community role to boost their happiness. We are looking to community partnerships and spread the safety culture among the society," highlighted Major Saeed Mohammad Al Mazroui, director of Al Karama fire station.