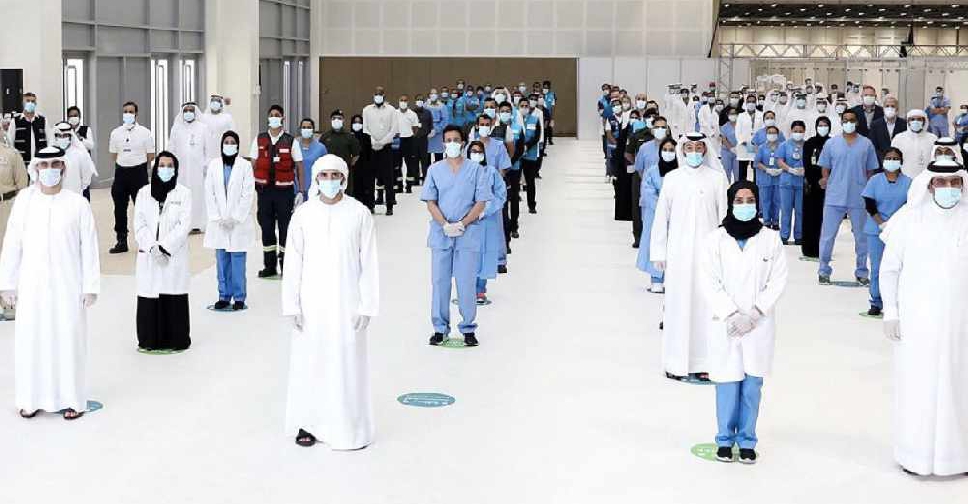 His Highness Sheikh Hamdan Bin Mohammed bin Rashid Al Maktoum, the Crown Prince of Dubai, has opened a field hospital at the Dubai World Trade Centre (DWTC), as the emirate prepares to treat more cases of COVID-19.
In a series of tweets, His Highness announced that the facility was opened on Saturday.
He wrote that the government is constantly enhancing its capabilities in light of the current global health crisis.
Today we inaugurated the field hospital located at Dubai World Trade Centre. We continue to move forward amid the current global health crisis. We are grateful our healthcare situation is stable due to the leadership's support, our entities' efforts & the community's commitment. pic.twitter.com/cf6oI8jvXy

— Hamdan bin Mohammed (@HamdanMohammed) April 18, 2020
The Dubai Government, its medical staff, frontline defence teams and volunteers are prepared and ready to respond to their calls of duty. Today, your health & safety is our top priority and we are committed, as always, to provide services for the well-being of everyone in Dubai. pic.twitter.com/jEFZbkSElT

— Hamdan bin Mohammed (@HamdanMohammed) April 18, 2020
التحديات تجعلنا نسابق الزمن.. #مستشفى_دبي_الميداني

Racing time to defeat all challenges. #DubaiFieldHospital pic.twitter.com/8uECQTwNWd

— Hamdan bin Mohammed (@HamdanMohammed) April 18, 2020
Sheikh Hamdan was briefed by the Head of Dubai's COVID-19 Command and Control Center Dr. Amer Al Sharif about the first phase of the field hospital with a capacity of 300 beds.

The field hospital, which treats mild to moderate cases, can be expanded to reach a maximum capacity of 3000 beds, boosting the city's capacity to up to 9,000.

Critical cases are quickly transferred to mainline hospitals to receive intensive treatment.
Sheikh Hamdan was also updated by Chief Executive Officer of the Primary Health Care Services Sector of the Dubai Health Authority (DHA) Dr. Manal Taryam about the different aspects of the field hospital including equipment and operational strategy.
Sheikh Hamdan praised the preventive measures outlined by the Ministry of Health and Prevention, which have been praised globally, as well as the exceptional efforts of local health authorities.

Appreciating DHA's efforts, he thanked all workers on the frontlines of the fight against COVID-19 including medical, nursing, paramedical and administrative staff, as well as fieldworkers.