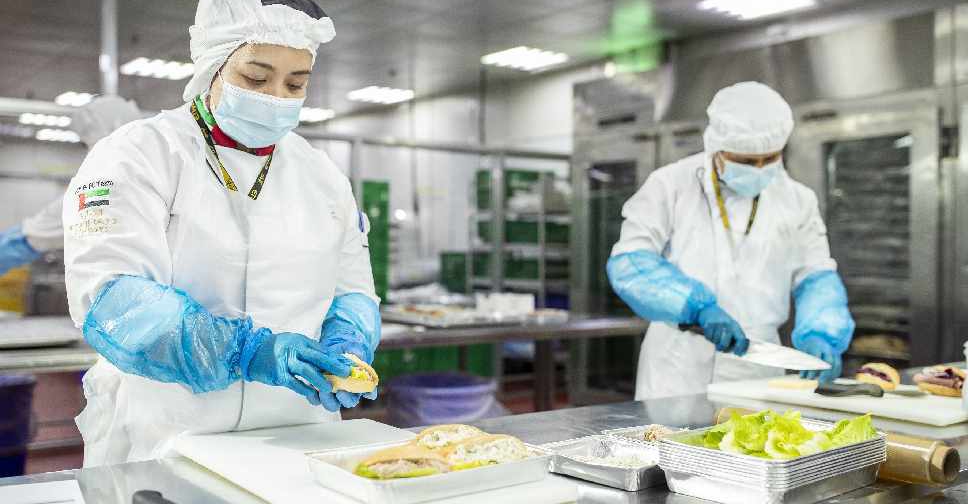 Etihad Airways is contributing to the fight against COVID-19 by providing meals to those impacted by the virus.
Since the pandemic began, the airline's catering division has provided more than 15,000 meals a day to those who are self-isolating or in quarantine.
The meals are prepared under the highest standards of hygiene, according to the general manager of EAS Catering, Andrew Caines.
Meals and laundry services are also being provided to Etihad employees who've been placed under temporary isolation after operating essential freight and repatriation flights.