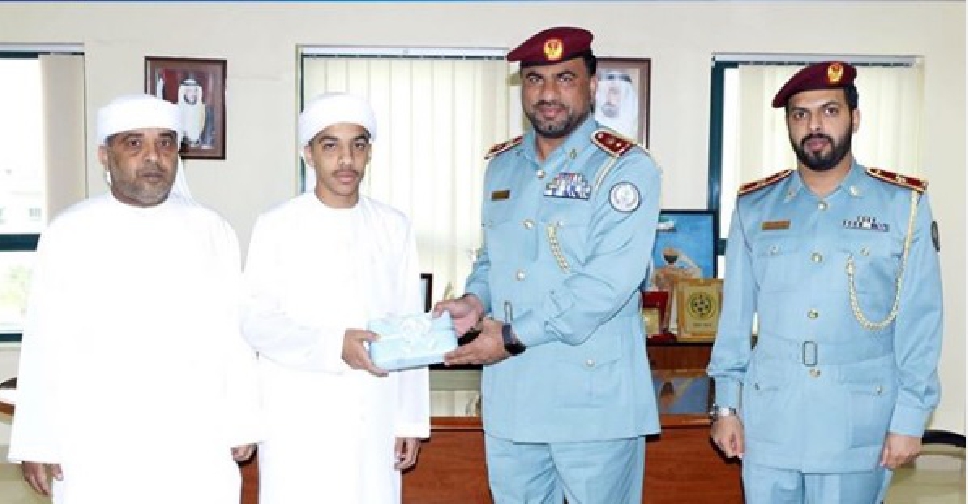 An Emirati teenager has been honoured for helping in the arrest of a 'wanted' criminal in Sharjah.
Fourteen-year-old Mohammad Saeed Al Zaabi reportedly informed the authorities about a man who he spotted moving suspiciously around his neighbourhood at night.
Following the tip-off, the Sharjah Police launched an investigation and were able to determine his criminal past.
The suspect has been arrested and referred to the Public Prosecution.
Officials lauded the teen for alerting the authorities and hoped it would motivate more people to cooperate with the police.