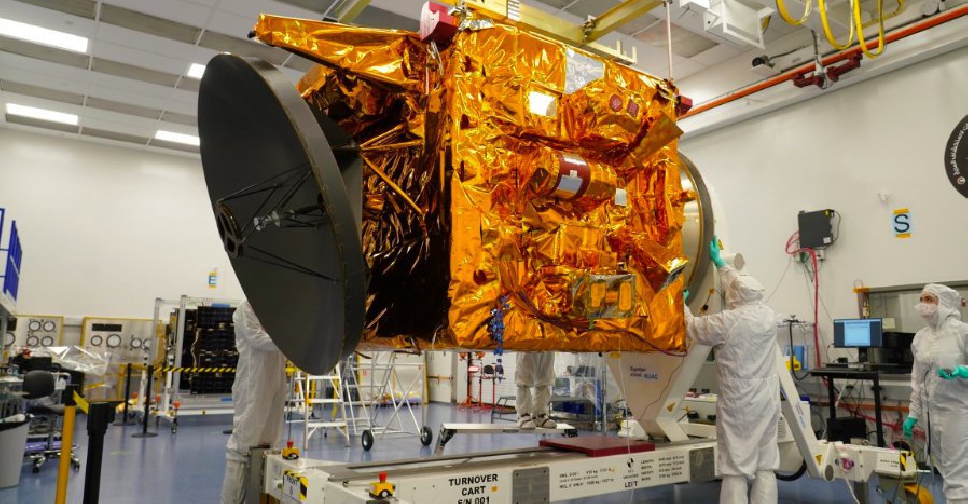 WAM
The Emirates Space Agency has announced a new launch date for the Mars Hope Probe mission.
It will now take place on Friday, July 17 at 12:43 am (UAE time) from Tanegashima Space Centre in Japan after weather conditions caused a delay to the mission.
The UAE's space mission, the Arab world's first interplanetary mission, will launch on Friday July 17, 2020 at 12:43am UAE time (July 16, 2020 at 8:43pm GMT) from Tanegashima Space Center in Japan.

— UAEGov (@uaegov) July 14, 2020
This comes after they announced the postponement of the launch due to unsuitable weather conditions in Tanegashima Island, Japan.
According to weather forecasters, there is a 90 per cent chance of rainfall and strong winds over the next 24 hours at the launch site.
.@HopeMarsMission #UAE #FirstArabicCountdown
Image Courtesy: @MHI_LS pic.twitter.com/Y5sI6aLTxa

— Dubai Media Office (@DXBMediaOffice) July 13, 2020
Weather conditions play a central role in ensuring a safe rocket launch to space due to the weather's impact on the upper atmosphere. Another evaluation will be conducted five hours before the new launch time, and once again an hour before liftoff.
The launch window for the Hope Probe extends until August 3 after careful study of the Earth and Mars orbits to ensure the Probe arrives in the shortest period of time, consuming the least levels of energy.