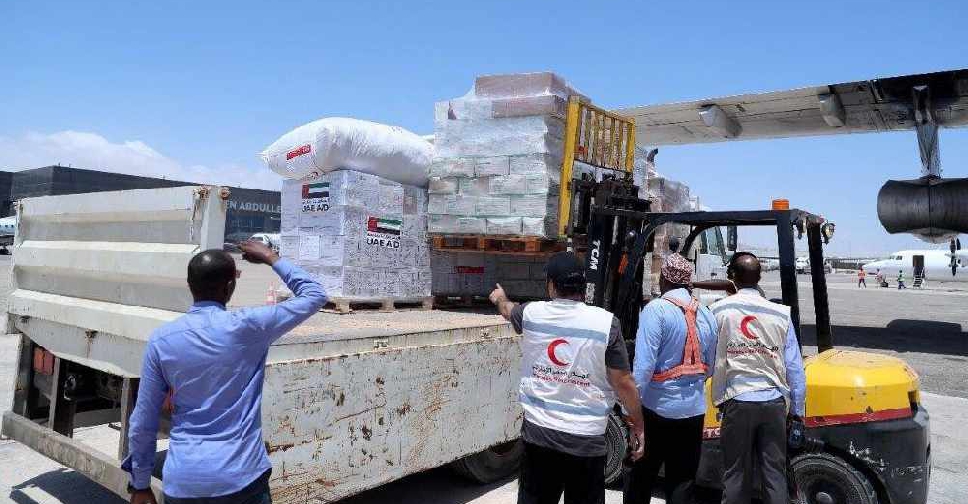 WAM
The Emirates Red Crescent (ERC) has launched a relief programme in response to the humanitarian crisis in Somalia.
Dr. Mohammed Ateeq Al Falahi, Secretary-General of the ERC, stressed that H.H. Sheikh Hamdan bin Zayed Al Nahyan, Ruler's Representative in the Al Dhafra Region and Chairman of the ERC, is closely monitoring the implementation of the programme, which is part of the UAE's continuing efforts to support Somalia and its people.

The initiative involves four planes carrying hundreds of tonnes of basic food and relief items to support the Somalian people.

Two planes loaded with humanitarian aid recently arrived in African nation, while a food aid distribution process was well in place ahead of the Holy Month of Ramadan.

This will benefit people in Jubaland, Puntland and Somaliland, under the direct supervision of the ERC's office in the country.