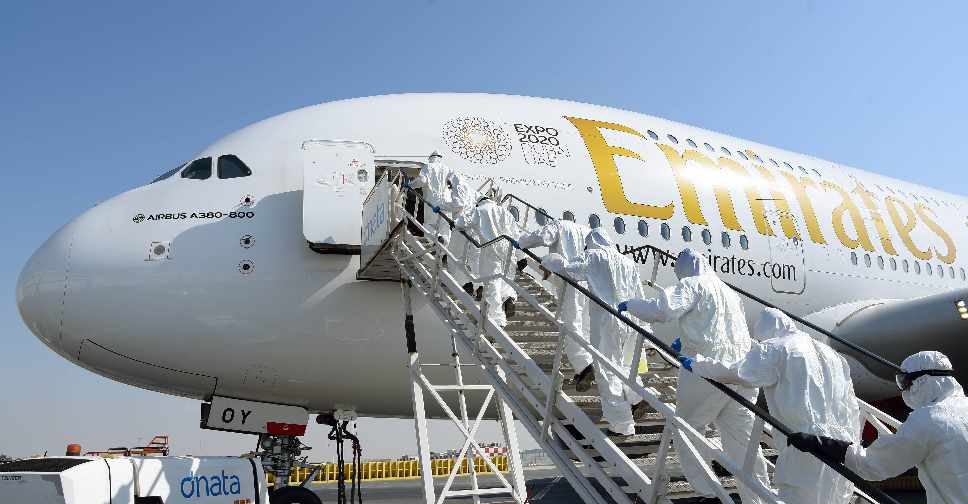 Emirates Airline has modified its procedures for the limited repatriation flight schedule.
Before booking, passengers are reminded to check for any new requirements on their destination country's website and on www.iata.org.
Travellers must also bring their own face masks and gloves, and adhere to social distancing rules.
Everyone will be subject to thermal screening procedures at the airport.
Cabin baggage allowances have been tightened too: only a laptop, handbag, briefcase or baby items will be permitted on-board and any other items must be checked in.
Passenger will notice other changes in-flight, such as different packaging on meals and drinks to limit contact, and no magazines and newspapers will be provided.
There will also be no lounge or chauffeur services.
Emirates' has a strict cleaning and disinfection regime for all surfaces and air-filters after each flight.