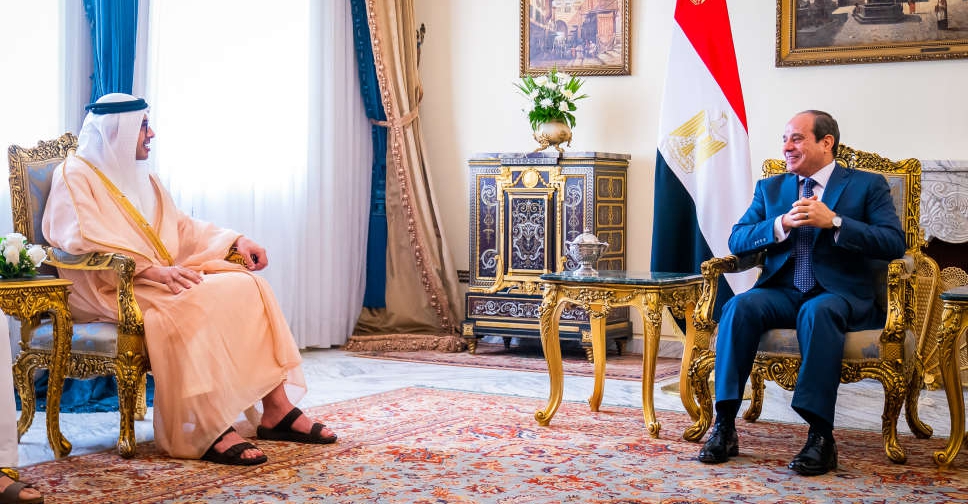 WAM
The UAE's role in achieving peace, stability and development in the region has been highlighted by the Egyptian President, Abdel Fattah el Sisi.
He praised the country in a meeting with H.H. Sheikh Abdullah bin Zayed Al Nahyan, Minister of Foreign Affairs and International Cooperation, at the Presidential Palace in Cairo.
El-Sisi wished the UAE further progress under the leadership of President His Highness Sheikh Mohamed bin Zayed Al Nahyan, and stressed Egypt's keenness to enhance joint Arab cooperation as well as continuing coordination and consultation with Arab nations to face current regional and international challenges.
"Egypt is proud of the long-standing relations with the United Arab Emirates, which are witnessing steady growth and continuous development across various fields," el-Sisi said.
Sheikh Abdullah underscored the importance of UAE-Egypt relations which, he said, continue to strengthen and hailed the pivotal role played by Egypt in the area, especially under the current circumstances the world is going through, and which require more cooperation, consultation and coordination to address the current common regional and global challenges.