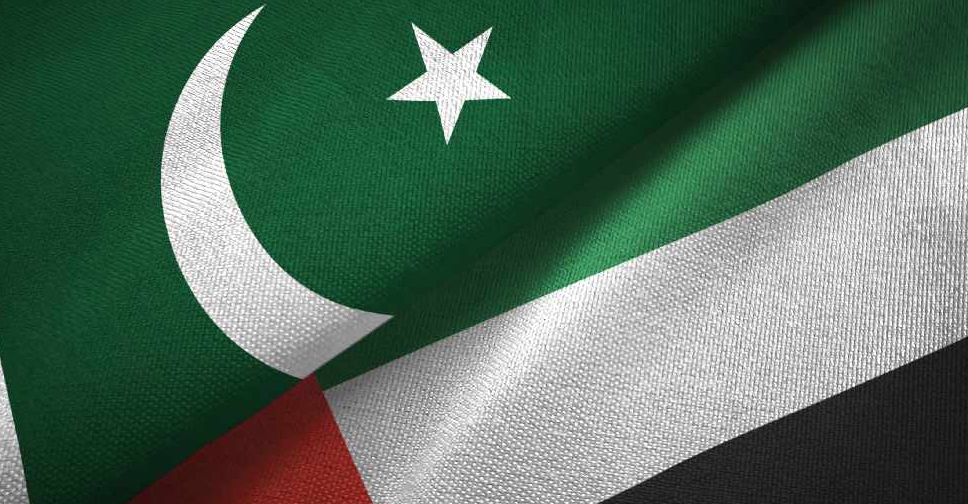 The UAE has praised Pakistan for its government's efforts to repatriate its citizens affected by the pandemic.
The repatriation efforts were discussed in a video conference call between His Excellency Nasser bin Thani Al Hamli, Ministry of Human Resources and Emiratisation (MOHRE) and Zulfiqar Bukhari, Special Assistant to Pakistan Prime Minister for Overseas Pakistanis.
Pakistani nationals who are still employed take part in the 'Early Leave' initiative.
It's a programme that allows employees here to return home during the pandemic without risking losing their jobs.
HE Nasser bin Thani Al Hamli, Minister, #MOHRE, virtually met with H.E. @sayedzbukhari, Special PM Assistant for Overseas Pakistanis & HRD. Both agreed on evacuating Pakistanis willing to benefit from the early leave, prioritising workers whose labour relations are terminated. pic.twitter.com/MnBkUIoqjt

— وزارة الموارد البشرية والتوطين (@MOHRE_UAE) April 28, 2020
Meanwhile, the UAE's Ambassador to Pakistan has praised the efforts of the the South Asian nation's government in assisting its citizens who would like to return home to their families. In a Tweet, Hamad Al Zaabi acknowledged Bukhari's hard work.
Thousands of Pakistanis have returned home on repatriation flights in recent weeks.
Constant work and coordination within the mechanism and specific program to ensure return of our Pakistani brothers to their families from UAE .. thank to government of Pakistan and Dear brother HE @sayedzbukhari, SAPM, for taking interest, cooperation and thorough follow-up pic.twitter.com/DsuYb7SC6K

— Hamad Alzaabi (@ALZAABI82) April 27, 2020