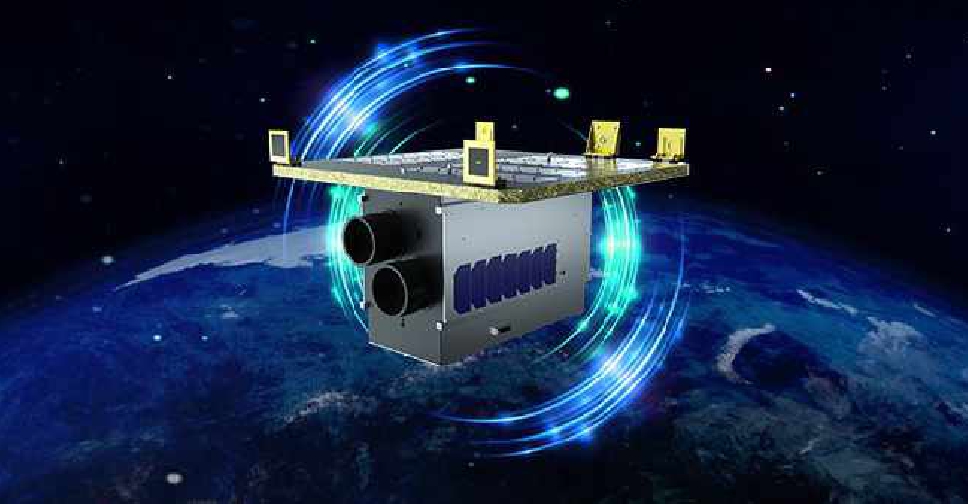 MBRSC
The launch of the Dubai Municipality environment satellite, DMSAT-1, has been rescheduled for lift off from Kazakhstan on Monday, March 22.
It's due to take off from the Baikonur Cosmodrome, onboard a Russian Soyuz rocket.
دي إم سات 1، أول قمر اصطناعي نانومتري بيئي لبلدية دبي بالتعاون مع مركز محمد بن راشد للفضاء، ينطلق إلى الفضاء في 22 مارس.#دي_إم_سات1#الإمارات_لبيئة_أفضل @DMunicipality

— MBR Space Centre (@MBRSpaceCentre) March 20, 2021
The Mohammed Bin Rashid Space Centre is promising live coverage on its social media channels.
Live coverage of the launch of DMSat-1, the first nanometric environmental satellite for Dubai Municipality in collaboration with MBRSC.#DMSat1#UAE4BetterEnvironment@DMunicipality pic.twitter.com/ArOLNc04UM

— MBR Space Centre (@MBRSpaceCentre) March 20, 2021
The region's first nanometric environmental satellite is the result of a collaboration between the Space Centre and Dubai Municipality.
DMSat-1 will monitor, collect and analyse environmental data as well as measure air pollutants and greenhouse gases.
The satellite had been due to take off on Saturday, March 20, but the Russian Federal Space Agency, Roscosmos, says it was postponed after a surge in voltage was detected.
A total of 38 satellites from 18 countries including South Korea, Japan, Canada, Saudi Arabia, Tunisia, Germany, Italy and Brazil will be onboard on the rocket.