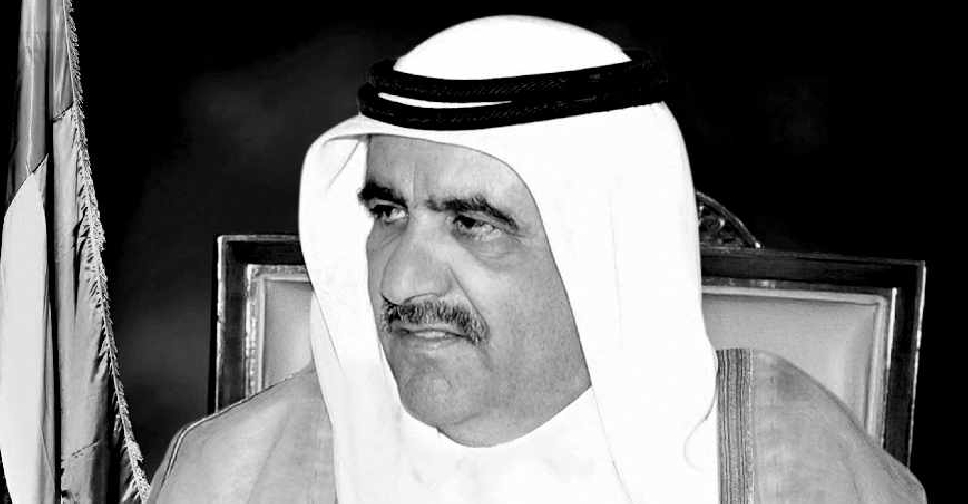 WAM
His Highness Sheikh Hamdan bin Mohammed bin Rashid Al Maktoum, Crown Prince of Dubai, has been paying tribute to the late Sheikh Hamdan bin Rashid Al Maktoum.
In a post on social media, His Highness, who is also the Chairman of the Dubai Executive Council, wrote that Sheikh Hamdan was "a knight who stepped down after a tender journey that will remain immortal, from which we draw inspiration from lessons in upholding the homeland and spreading the causes of goodness".
إنا لله وإنا إليه راجعون .. ودّع الوطن اليوم رمزاً من رموزه وفارساً ترجّل بعد رحلة عطاء ستبقى خالدة نستلهم منها العبر والدروس في إعلاء شأن الوطن ونشر أسباب الخير.. نسأل الله عزّ وجّل أن يرحم الشيخ حمدان بن راشد آل مكتوم.. ويسكنه فسيح جناته. pic.twitter.com/UtsuY20X9e

— Hamdan bin Mohammed (@HamdanMohammed) March 24, 2021
In addition, the Islamic World Educational, Scientific and Cultural Organisation has been paying its respects to the late Sheikh Hamdan.
The Organisation highlighted the Minister of Finance's great role in support of culture, science, humanitarian works and sustainable development.
Dr. Salem bin Mohammed Al Malik, ICESCO Director General, said: "On behalf of myself and the ICESCO staff, I would like to offer our deepest condolences to the Government and people of the UAE, and to the Arab and Islamic nations, on the death of Sheikh Hamdan bin Rashid Al Maktoum. We pray to Allah the Almighty to bless him with Paradise."
The Ministry of Finance said that since the founding of the UAE, Sheikh Hamdan had pivotal contributions in formulating and devising financial policies for the nation's sustainable economic and social development. He also improved the effectiveness of financial planning and implementation of the federal budget, unifying policies, and directing public spending to support economic vital sectors.
While Sheikh Sultan bin Ahmed Al Qasimi, Chairman of the Sharjah Media Council, said Sheikh Hamdan was one of the heroes of the federal government and leaves behind a rich legacy of achievements.
Sheikh Sultan expressed his deepest condolences and sincere sympathy to the Al Maktoum family and the UAE, on the nation's loss.
He added that Sheikh Hamdan was a man of trust and financial acumen, which made him the focus of confidence of the leadership since the founding of the state by assuming the Ministry of Finance, highlighting his expertise in dealing with global financial crises.