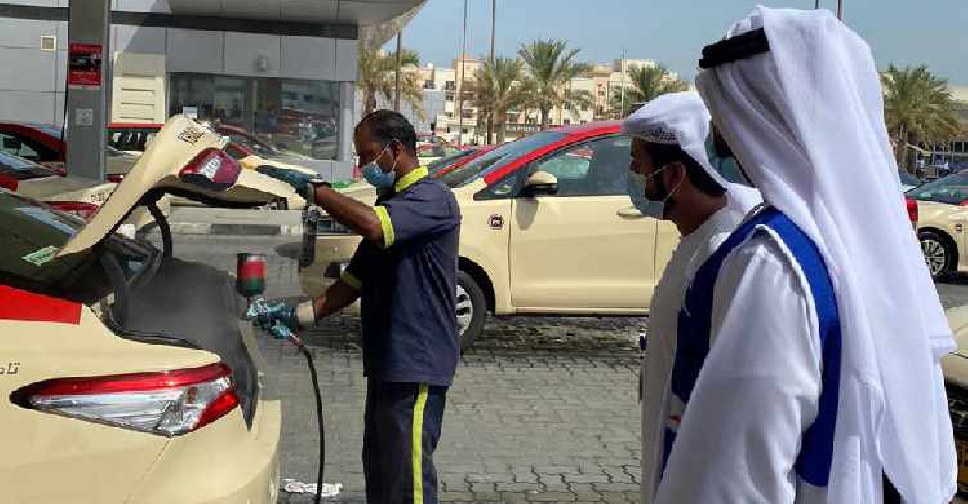 Supplied
More than 6,500 taxis were inspected in Dubai during the second quarter of this year to ensure their compliance with the precautionary measures against COVID-19.
Around 644 violations were found during the checks carried out by the Roads and Transport Authority (RTA) - and they were mainly related to the physical distancing of passengers.
"We carried out an expansive inspection process that covered 6,510 taxis out of 11,000 taxis operating in Dubai," said Saeed Al Baluchi, Director of Passenger Transport Monitoring Activities at the RTA.
The inspection campaign also included field visits to the premises of taxi franchise companies to review their disinfection and preventive health measures.
"Inspectors covered the entire facilities of taxi operators and reported full compliance with health measures in place," confirmed Al Baluchi.
The RTA will continue to carry out these checks throughout the year on all public transport services in Dubai.

RTA had launched an extensive inspection campaign that covered 6,510 taxis of 7 franchise companies, including Dubai Taxi, and inspected premises of their operators in Dubai during the second half of this year.https://t.co/6pqh6VIL3f pic.twitter.com/V3knxp7IoP

— RTA (@rta_dubai) July 20, 2020