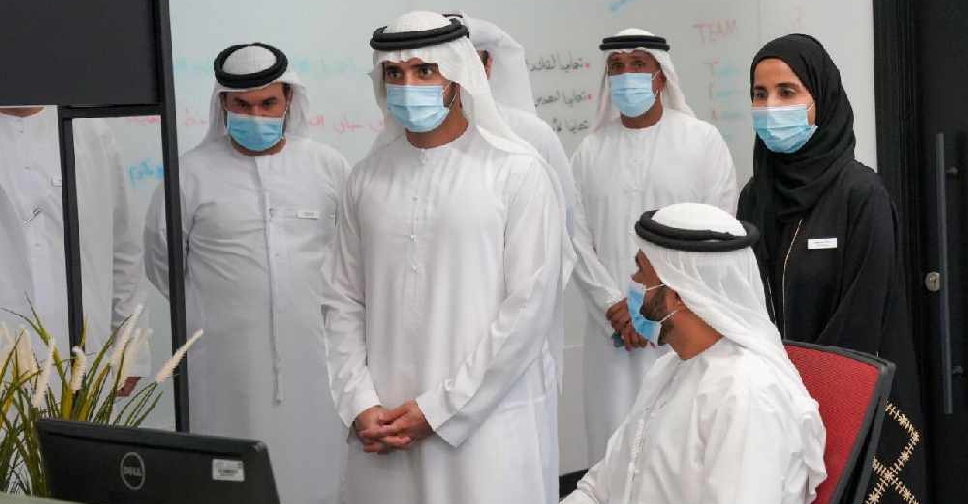 Dubai Media Office
His Highness Sheikh Hamdan bin Mohammed bin Rashid Al Maktoum, Crown Prince of Dubai and Chairman of the Executive Council, visited the Dubai Statistic Center.
This comes after it ranked first in the Dubai Government Employee Happiness Index for the year 2019.
Sheikh Hamdan praised the statistic center's effort for topping the list for the 8th time in total, and the 7th time in a row.
He also stressed on creating a corporate culture that drives creativity and encourages staff to unleash their abilities.
"Happiness in the UAE is not a one time objective but rather a life style that we experience every day. As Dubai Statistics Center won the first place, we look forward to a new phase of employees happiness and to set future plans and activities that is in line with their expectations and positively help develop a positive work environment," said Sheikh Hamdan.
Today, I visited @DubaiStatistics, after the Centre ranked 1st in the Employee Happiness Index for the 8th year. The Dubai Government's employees are its greatest asset and happiness within the workplace, that stimulates creativity & innovation, is a top priority for @HHShkMohd. pic.twitter.com/RvO9ixu3up

— Hamdan bin Mohammed (@HamdanMohammed) July 29, 2020