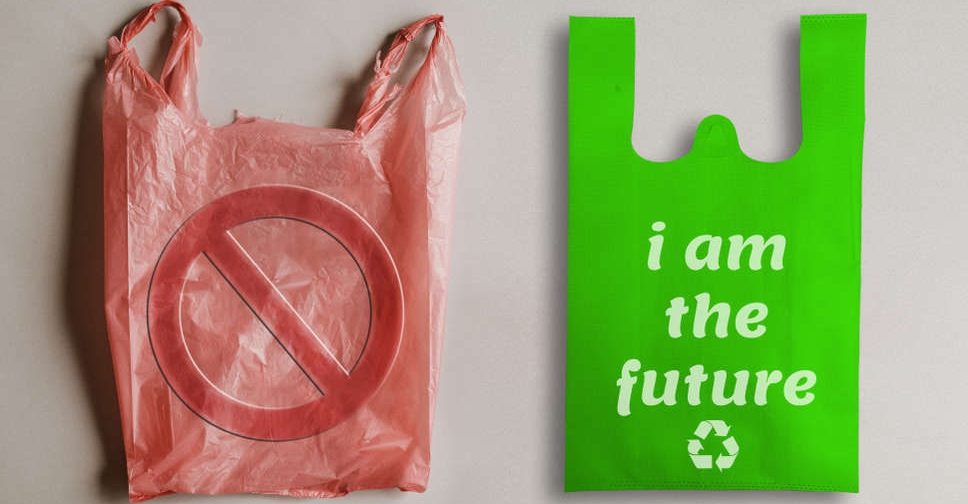 Shutterstock [For illustration]
With a mandatory 25 fils tariff on single-use bags in Dubai coming into effect on July 1, major retail chains said they are geared up to implement the directive.
The policy to impose a tariff was announced by the Executive Council of Dubai in February, as the first step towards an outright ban on these bags in two years.
The 25 fils charge will be applied to all single-use bags (57 micrometres thick or less) used to carry goods at the point of purchase, including those made of plastic, paper, biodegradable plastic and plant-based biodegradable materials.
Dubai Municipality has given retailers four months time to make the changes but major retail chains have geared up to implement the tariff from day one itself.
Ibrahim Al Zubi, Chief Sustainability Officer for Majid Al Futtaim Holding, which operates Carrefour, told ARN News that they have been taking steps towards sustainability in their stores for years, and is ready to embrace the latest change.
Al Zubi explained how they have prepared for the transition and what sort of alternatives will be available to consumers.
He added that the alternatives will be available to online shoppers as well, as the tariff will be applicable on e-commerce deliveries too.
Other retail chains have also welcomed the move to tackle the environmental impact of single-use bags.
The UAE's largest consumer cooperative, Union Coop, said it has developed a comprehensive strategy for implementing the initiative, starting with consumer awareness.
Maryam Al Khaja, Admin Affairs Assistant Section Manager at Union Coop added that consumers will have access to several options instead of single-use bags.
The introduction of the policy is aimed at strengthening Dubai's sustainability objectives in line with global best practices.
The tariff on single-use bags is currently in effect in over 30 countries, and a partial or complete ban has been implemented in more than 90 countries, reflecting the magnitude of international efforts to reduce the consumption of single-use bags.
Interview with Imad Juma Mohammed, Studies and Permit Section Manager, @DMunicipality on implementing a tariff on single-use bags in #Dubai from 1st of July 2022. pic.twitter.com/86FYcJ97DC

— Dubai Media Office (@DXBMediaOffice) June 9, 2022