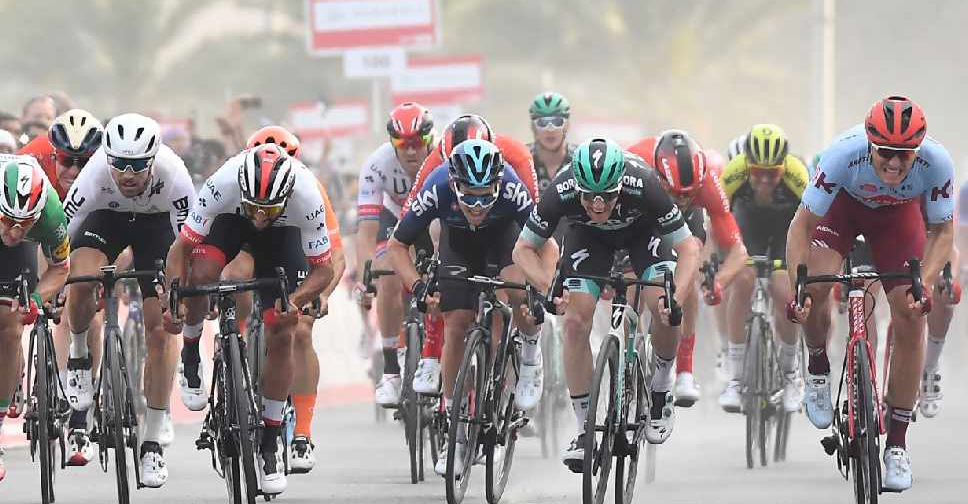 Dubai Media Office/UAE Tour
With the second edition of the UAE Tour beginning on Sunday, road closures will be rolled out at 12:30 pm.
The Palm Street and King Salman Street will both be closed between 1:00 pm and 1:15 today as the race kick starts at Palm Jumeirah's The Pointe.
According to the Roads and Transport Authority (RTA), stage 1 road closures will also include Umm Suqeim Street from 1:15 pm until 1:35 pm, Al Qudra Street from 1:30 pm until 2:15 pm, Seeh Al Salam Street from 2:15 pm until 2:30 pm, Dubai Al Ain Street and Al Hibab Street from 2:30 pm to 3:50 pm and Dubai Hatta Street, Al Awir Street and Sheikh Zayed Bin Hamdan Street from 3:50 pm to 4:35 pm.
Roads in Dubai Silicon Oasis will be closed between 4:30 pm and 4:35 pm as riders cross the finish line and conclude the first day of the race.
DSO Stage 1 of the UAE tour takes place tomorrow! Here are all the road closures happening during the race. Please make sure to plan ahead.@uae_tour #DSOA #UAETour #DubaiSiliconOasis #Dubai #UAE pic.twitter.com/YqFBEYjY4S

— Dubai Silicon Oasis (@dsoafz) February 22, 2020