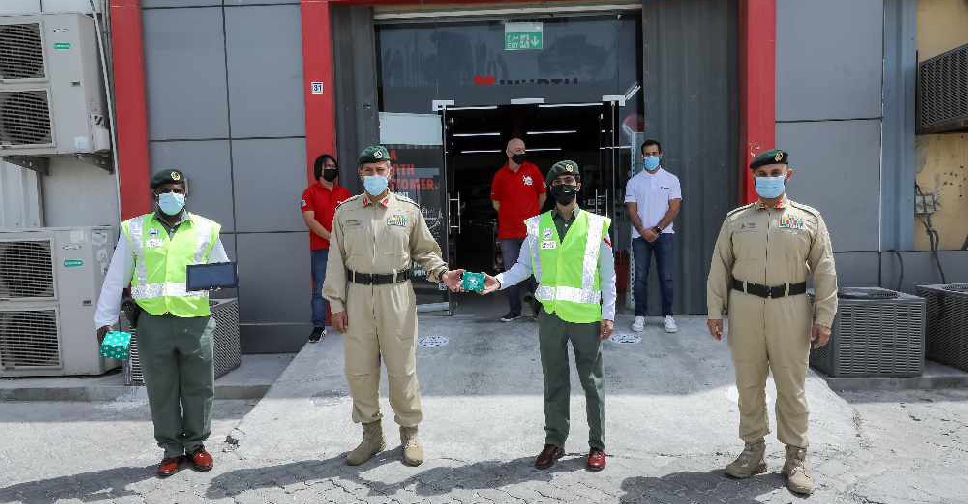 Supplied
Two police officers have been honoured for arresting a thief in less than an hour in Dubai. 
The Dubai Police Command & Control Centre had received an emergency call from a European man whose valuables were stolen from his motorcycle when he was inside a shop in Al Quoz industrial area.
According to Dubai Police, the two policemen immediately responded to the report and listened to the testimony of the victim and witnesses.
Colonel Rashid Al-Shehhi, acting director of Bur Dubai Police Station, praised the swift action and devotion of officers Salim Abdullah Al Balooshi and Ahmad Masnour Samandar in ensuring the emirate's security and safety.
"They reviewed a recording from a nearby surveillance camera and were able to identify the thief, they then swept the area and neighbouring blocks until they located the suspect and arrested him," Al-Shehhi added.
He surprised the duo at the scene of the crime to thank them and express the force's gratitude for their speedy action and tireless devotion.