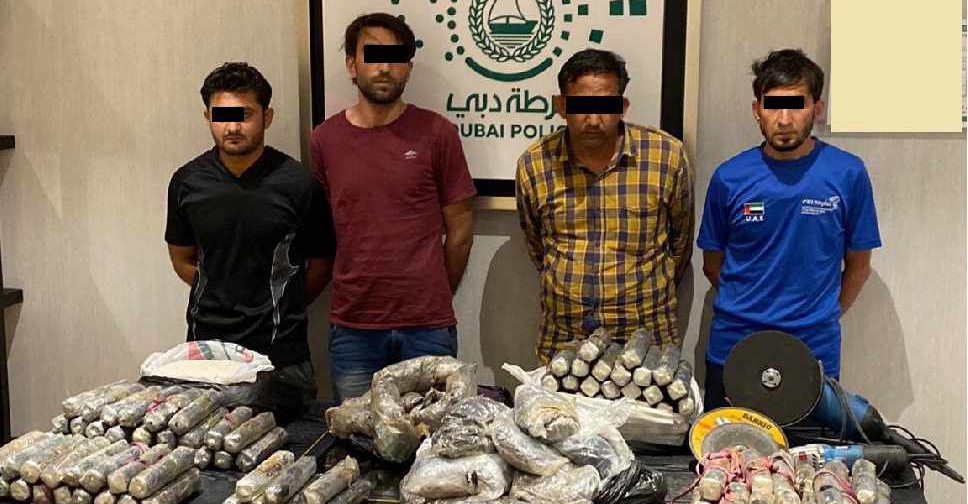 Anti-narcotics investigators seized 26kg of heroin and 33kg of crystal methamphetamine in a raid on attempted drug traffickers.
Police say they thwarted a gang of four Asian suspects in possession of the narcotics who were trying to take advantage of the current COVID-19 precautionary measures.
His Excellency Lt. Gen. Abdullah Khalifa Al Marri, the Commander-in-chief of Dubai Police, praised the efforts of police investigators in monitoring the gang's movements and tracking their vehicles around-the-clock for 12 days.
Expert Major General Khalil Ibrahim Al Mansouri, Assistant to the Commander-in-chief for Criminal Investigations Affairs at Dubai Police said the anti-narcotics department received a tip-off that proved reliable.
"The anti-narcotic team successfully arrested the criminals in a timely manner and seized 59kg of illegal drugs," Maj-Gen Al Mansouri said.