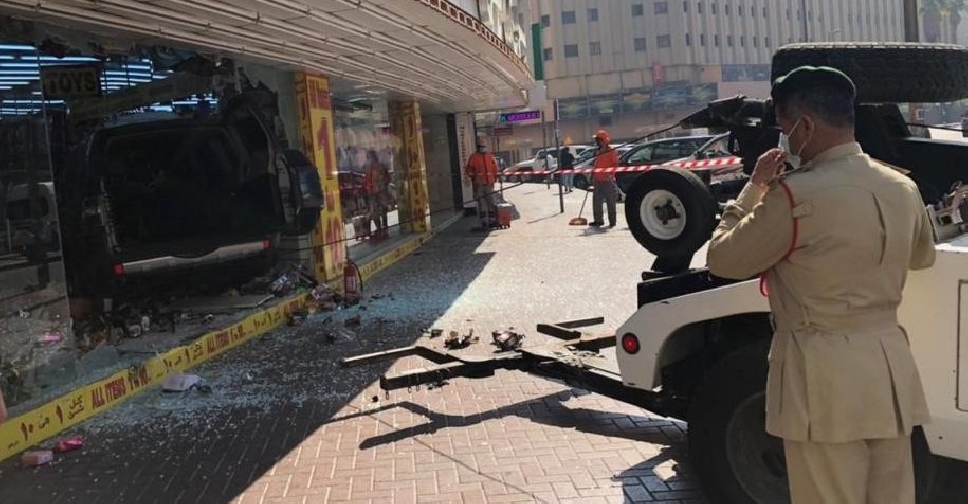 Dubai Police
Dubai Police are highlighting the dangers of reckless driving after a car crashed into a shop in Al Raffa area.
The accident happened last week when a motorist lost control of the SUV and drove onto the sidewalk before ramming into the store.
According to Brigadier Ahmed Thani bin Ghalita, Director of Al-Raffa Police Station, the driver hit the accelerator pedal instead of the brake while trying to get from one bylane to another.
"The driver tried to slow down and observe the traffic pedestrian movements. However, mistakenly pressed the accelerator pedal instead of the brake and smashed into the front glass facade of the shop and hit three employees inside," Brig. Bin Ghalita explained.
He added that the injured received the necessary medical treatment on-site, while legal procedures were taken against the driver.
The official has warned motorists against improper overtaking, speeding, sudden swerving and distraction while driving.