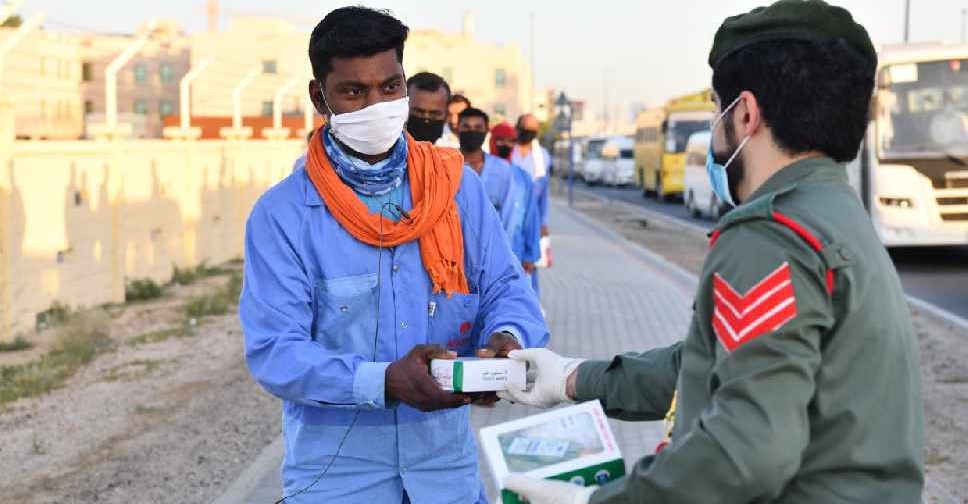 Dubai Police officers distributed packages with sterilisation products, lunch bags and essential items to workers across the emirate.
This comes as part of a nation-wide campaign that aims to safeguard all segments of the society amid concerns over COVID-19.
Awareness campaigns and educational programmes were delivered to workers in Al Muhaisanah, Al Quoz Industrial area, Jebel Ali Industrial Area and Dubai Investments PJSC area.
Workshops were also conducted in order to educate them on the symptoms of the coronavirus, personal hygiene practices and how to protect themselves from contracting the virus.