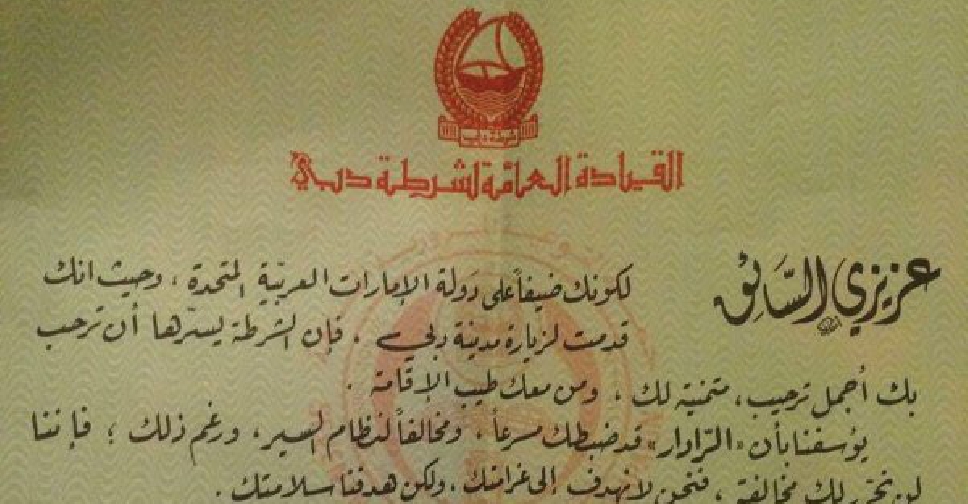 @i_am_joj Twitter
Dubai Police have dismissed rumours of an initiative that waives traffic fines for visiting motorists.
It comes after a photo went viral showing a message to a tourist saying they had been caught speeding, but the authority would waive all penalties for that single instance.
However according to officials, the logo shown in the picture is their old one and that the message was published a decade ago.
They're urging social media users to avoid spreading false claims online and always check with their official sources and social media platforms for updates.