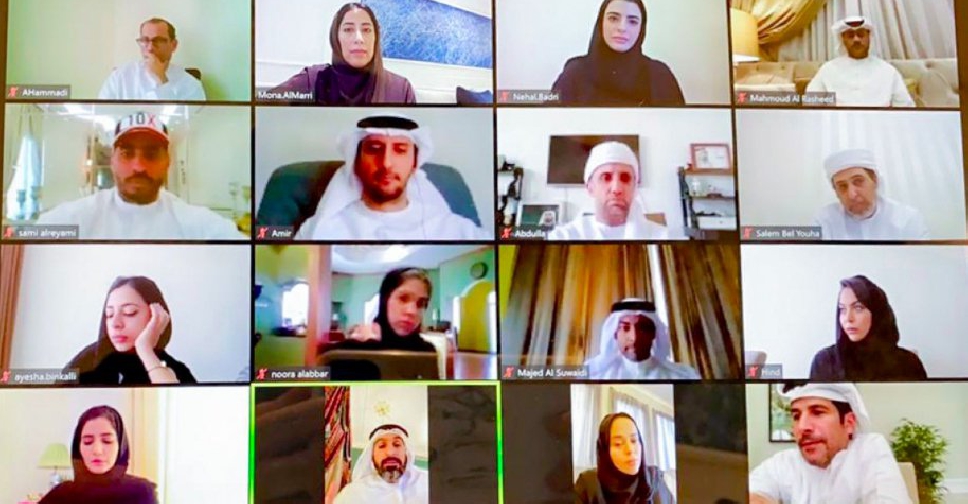 WAM
The media sector in Dubai has been directed to prepare for the post COVID-19 phase.
During a virtual meeting with heads of media organisations in the emirate, His Highness Sheikh Ahmed bin Mohammed bin Rashid Al Maktoum, Chairman of the Dubai Media Council, discussed ways to develop new plans and strategies and lay the groundwork for the next phase.
His Highness discussed business strategies, operational models, administrative plans and content development tactics.
"We must be well prepared to deal with challenges and take advantage of opportunities in the post COVID-19 phase, which will bring new rules and standards not only for media but also for all sectors," Sheikh Ahmed said.
His Highness also highlighted the significant role the media has played in mitigating the pandemic's consequences and increasing awareness among the public about the nature of the virus and precautionary and preventive measures.
Dubai's media sector is a strategic partner in the nation's strides to success & has actively supported gov't & societal efforts to combat the pandemic. This crisis has imposed a new normal for all, & we must be ready to reconfigure our media landscape for the post-COVID-19 world

— Ahmed bin Mohammed (@AhmedMohammed) May 19, 2020
The meeting was attended by Mona Al Marri, Director General of the Government of Dubai Media Office and Vice Chairperson of the Dubai Media Council, Managing Director of Dubai Media City and Dubai Studio City Majed Al Suwaidi, CEO of Radio and TV Sector at DMI Ahmed Saeed Al Mansouri, CEO of Publishing Sector at DMI Ahmed Al Hammadi, Chairman of the Dubai Film & TV Commission Jamal Al Sharif, ARN General Manager Mahmoud Al Rasheed, Editor-in-Chief of Al-Bayan newspaper Muna Busamra, Editor-in-Chief of Emarat Al Youm Sami Al Reyami, Editor-in-Chief of Dubai Post Khadeeja Al Marzooqi, Director of Media Services at GDMO Salem Belyouha, Director of Corporate Support at GDMO Abdulla Al Mansouri, Director of Strategic Media Affairs at GDMO Noora Al Abbar, Director of the Dubai Press Club Maitha Buhumaid, Director of Brand Dubai Nehal Badri, Hind Al Baker, Secretary General of the Dubai Media Council and Marketing Manager at Brand Dubai Ayesha bin Kalli.