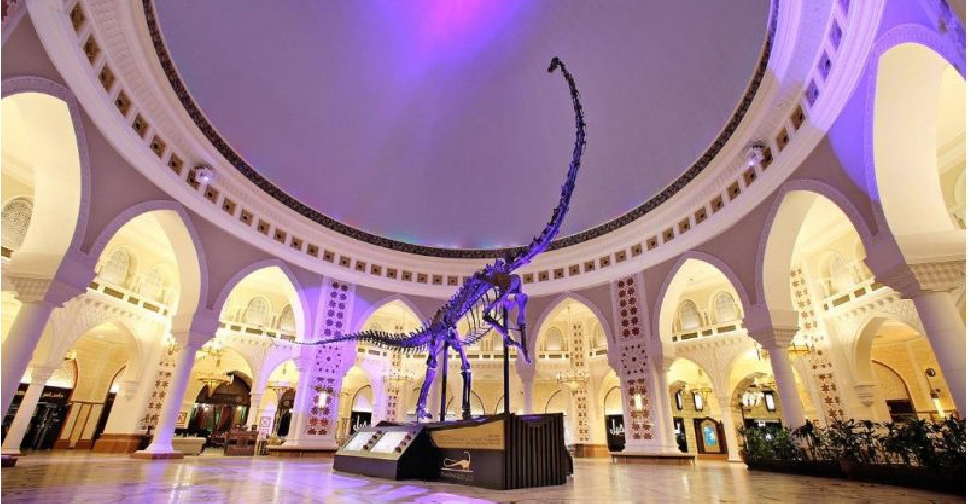 WAM
A massive 155 million-year-old dinosaur skeleton is set to go under the hammer in Dubai.
Staged by Emirates Auction, the 24.4 metre-long by 7 metre-high skeleton, which dates back to the Jurassic period, will be offered at a starting price of AED14.6 million.
The skeleton, which was installed at the Dubai Mall in 2014, would have weighed the equivalent of five elephants in its prime.
It was one of the long-necked herbivorous dinosaurs with a tail tapering to a long, thin whip-like end to defend itself against predators.
The remains of the adult dinosaur were discovered in a sleeping position in 2008 at the Dana Quarry in the US state of Wyoming.