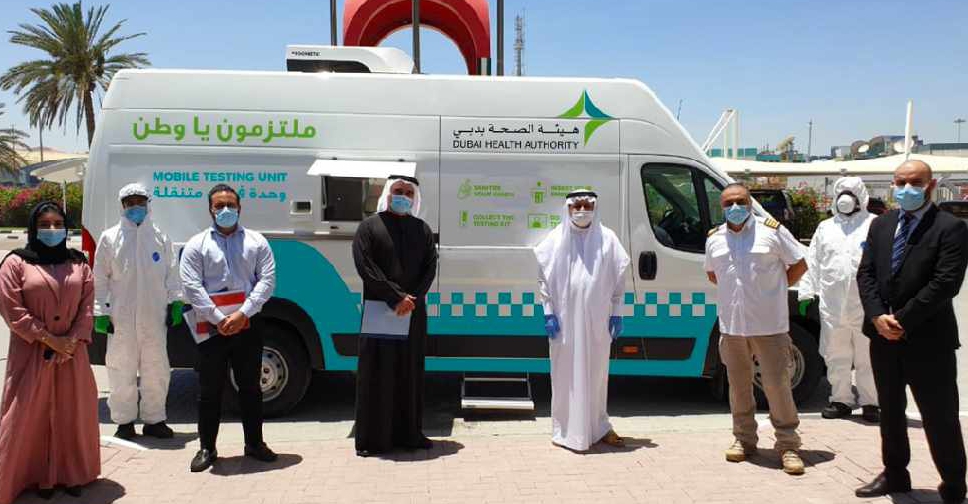 WAM
The Dubai Health Authority (DHA) has launched a state-of-the-art mobile unit to conduct COVID-19 screening in labour camps.
The unit can screen 1,000 individuals daily, and is equipped with internal and external isolation and sterilisation systems.
The elderly and those with pre-existing health conditions can also get tested in these units.
It's part of efforts to curb the spread of the novel coronavirus and has been implemented in collaboration with the National Fire Fighting Manufacturing Company (NAFFCO) and SHIELDme.
"The expansion and acceleration of medical examinations, particularly in high-density areas and workers' residences, has contributed significantly to reducing the transmission of COVID-19 and helped us boost quarantine operations and treatment for patients," highlighted Humaid Al Qutami, Director General of the Dubai Health Authority.
#Dubai Health Authority (DHA) launches a highly-sophisticated mobile unit to conduct testing in densely populated areas, especially labor camps.https://t.co/x7tVvDfT52 pic.twitter.com/KBPKA2hgfv

— Dubai Media Office (@DXBMediaOffice) May 14, 2020