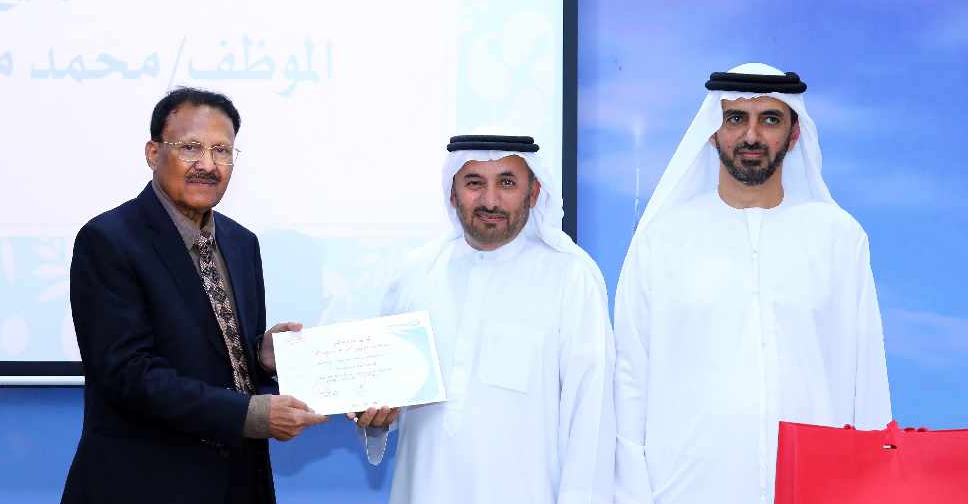 The Dubai Land Department (DLD) held a special ceremony to honour an employee on his 50th year work anniversary.
Muhammad Murtadha Khan, who had joined the organisation's surveying department on May 31, 1969, was lauded for his dedication and sincerity over the last five decades.
"(Murtadha) belongs to the first generation of our cadres who've kept pace with DLD's story and development," said Sultan Butti bin Mejren, Director General of DLD.
Recalling his service in DLD, Murtadha spoke about how he "witnessed all stages of DLD's development... from paper transactions to the latest digital applications and electronic platforms, in a way that reflects the tremendous progress achieved by the real estate sector in Dubai.
"I will hold beautiful memories of DLD and all of its employees, who I consider my second family."