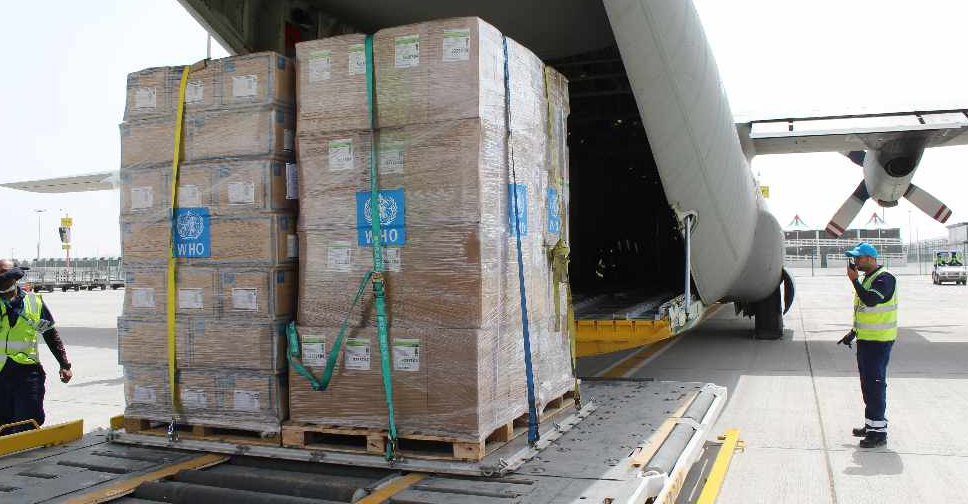 Supplied
Dubai's Industrial City continues to support global humanitarian efforts in response to the COVID-19 crisis by expanding its storage capacity.
According to the Government of Dubai's Media Office, the industrial city has expanded International Humanitarian City's (IHC) storage capacity to support the delivery of emergency medical aid both regionally and internationally.

The move is in support of the vision of His Highness Sheikh Mohammed bin Rashid Al Maktoum, Vice President and Prime Minister of the UAE and Ruler of Dubai.
The aid items will include personal protective equipment (PPE) and other medical supplies that are in high demand due to the coronavirus outbreak.

By enlarging their capacity, Dubai will act as the centre for relief operations in order to help the WHO's international efforts throughout the pandemic.

The WHO has already sent more than 150 shipments to 100 countries from IHC's facilities located in Dubai Industrial City.

The facilities will be used to store, pack and ship PPE for medical staff, surgical gloves and masks, COVID-19 testing kits, disinfectants and other critical healthcare supplies.

The expansion will also help the World Health Organization (WHO), the United Nations Children's Fund (UNICEF), the United Nations High Commissioner for Refugees (UNHCR) and the United Nations World Food Programme (UN-WFP) send additional emergency relief items to the world.
#Dubai Industrial City supports global humanitarian efforts in response to COVID-19 crisis, allocating additional strategic facilities to expand @IHC_UAE's storage capacity to support the delivery of emergency medical aid regionally and internationally. pic.twitter.com/13RFHBkh1h

— Dubai Media Office (@DXBMediaOffice) May 18, 2020