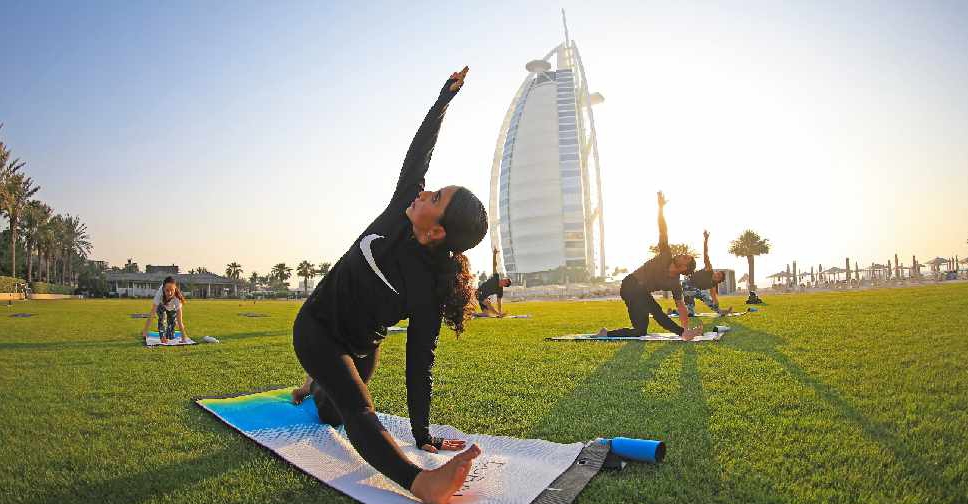 Supplied
It's time to start planning your workouts as the Dubai Fitness Challenge is gearing up for its 2020 edition.
Once again, residents are being encouraged to commit to 30 minutes of daily physical activity for 30 days.
It will feature an exciting mix of virtual and physical events and activities, with the highest standards of safety and social distancing measures in place.
The fourth edition of the event will run from October 30 to November 28.
Further details, including registration information and the full line-up of activities, will be released in the coming weeks. Participants are encouraged to set goals prior to the initiative's kick-off and register on the Dubai Fitness Challenge website.
All events and sessions will be held in accordance with the Dubai government's health and safety guidelines.
#Dubai's flagship fitness initiative @DXBFitChallenge is returning for its fourth edition from October 30 to November 28, 2020 to energise the emirate and further unite the community. https://t.co/cAODfPSgOT#Dubai30x30 pic.twitter.com/E9S5bLHQrt

— Dubai Media Office (@DXBMediaOffice) October 4, 2020
This year's programme will have in place the highest standards of safety precautions and social distancing measures to ensure #Dubai's residents and visitors can stay connected as they commit to 30 minutes of daily physical activity for the 30 days. pic.twitter.com/B6U4EbNDlU

— Dubai Media Office (@DXBMediaOffice) October 4, 2020