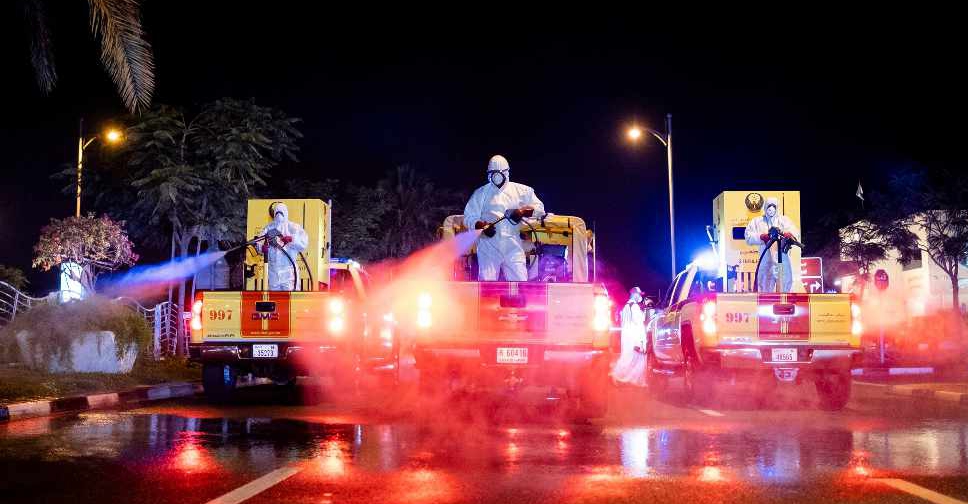 The disinfection programme in Dubai has been extended for 24 hours a day for the next two weeks, starting from 8:00 pm on Saturday, April 4.
According to the National Emergency Crisis and Disasters Management Authority (NCEMA,) this means that movement will be completely restricted around-the-clock across the emirate.
Strict measures will be in place to limit movement and immediate legal action will be taken against violators.
Supermarkets, pharmacies and food and medicine delivery services will continue to operate as normal, according to the authority.
Only one member of each family can leave the house to buy essentials, however, they must be wearing a face-mask and gloves at all times.
The NCEMA has also revealed that medical screenings and tests will be intensified in densely populated areas in Dubai to ensure that members of the community are not infected with the coronavirus.
The new guidelines are subject to further extension.
Employees permitted to leave the house:
Employees working in the below vital sectors are exempted from restrictions and permitted to leave their house at any time of the day to commute to work.
VITAL SECTORS exempted from restrictions (24 hours a day):
Healthcare services (Hospitals, clinics and pharmacies)
Food supply outlets (Union Cooperative outlets, supermarkets, groceries)
Delivery services (Food and medicine)
Restaurants (operations limited to home deliveries only)
Manufacturers of medicines and providers of healthcare and medical supplies
Industrial sector (only vital industries)
Industrial supply chain for services and basic commodities
Water and electricity sector, petrol and gas stations and district cooling services
Telecommunications sector
Media sector
Airports, airlines, ports, shipping
Customs duty and border crossings
Public and private security services
Municipality services and public and private service providers involved in garbage collection, sewage management and general cleaning and sanitation
Private and government sector organisations involved in combating the coronavirus (COVID-19).
Public transport (buses and taxis only; metro and tram services will be suspended)
Construction sector, subject to obtaining a permit from Dubai Municipality and the Permanent Committee for Labour Affairs.
SUPPORT SECTORS – (Employees working in these sectors are permitted to commute to work between 8.00 am and 2.00 pm)
Banking and financial services (banks and exchange centres)
Social welfare services.
Laundry services (for permitted outlets)
Maintenance services