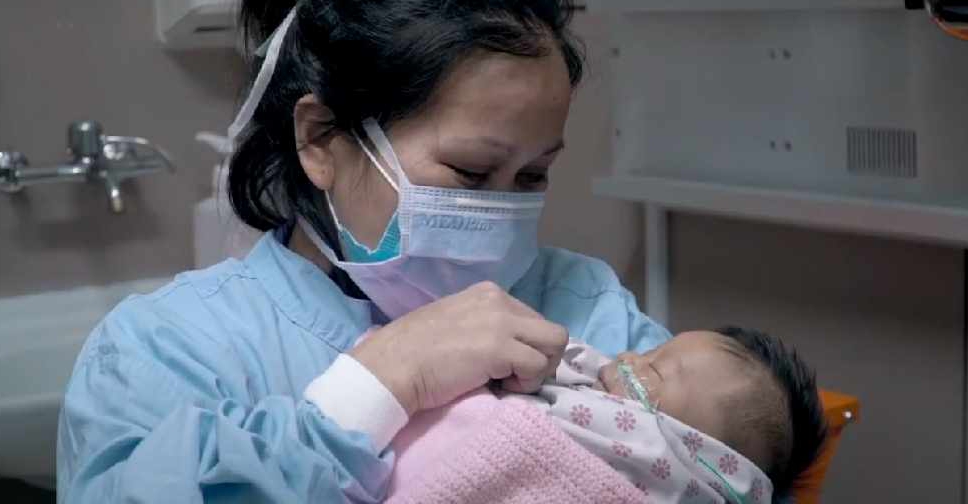 DHA
A team of doctors at Dubai's Latifa Hospital have succeeded in saving the life of a woman after she developed pregnancy-related complications.
Sheryl Vilamor was rushed in for an emergency C-section after she was diagnosed with placental abruption in February.
She was then moved to the Intensive Care Unit.
In a video posted on the Dubai Health Authority's official Twitter handle, we see a tearful Sheryl reunite with her baby after two months.
"I would like to thank all the doctors and nurses for helping me," she said.
Despite our #coronavirus concerns, we continue to build bridges of hope#COVID19https://t.co/o1lZl43Q9H

— هيئة الصحة بدبي (@DHA_Dubai) May 9, 2020