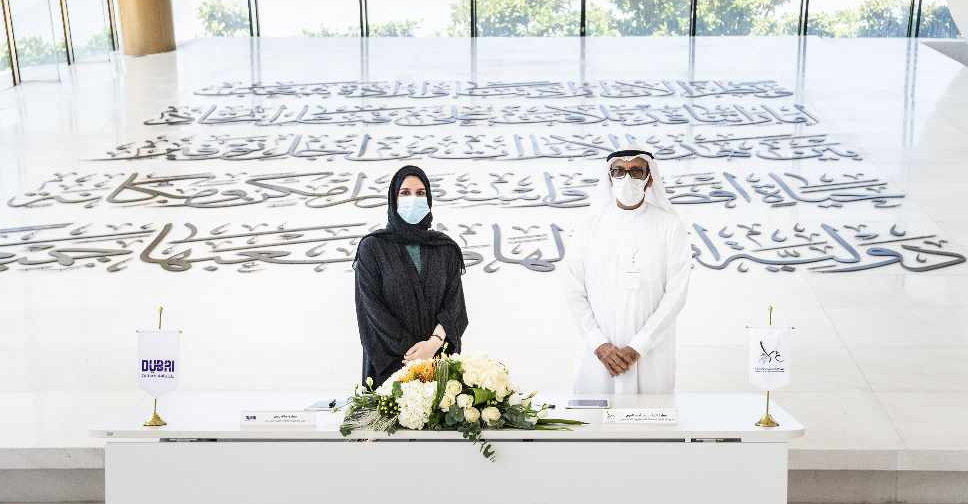 @DubaiCulture/ Twitter
Dubai Culture and Arts Authority (Dubai Culture) has signed an agreement with the General Directorate of Residency and Foreigners Affairs (GDRFA) to implement the cultural visa initiative which was announced last year.
The partnership will help lay the foundations, standards and controls for issuing residence permits to investors, entrepreneurs and creative people in the fields of culture and arts.
Announced in October 2019 by His Highness Sheikh Mohammed bin Rashid Al Maktoum, Vice President and Prime Minister of the UAE and Ruler of Dubai, the cultural visa aims to attract promising artists and creatives to the emirate.
Hala Badri, Director General of Dubai Culture, said: "Dubai Culture and the GDRFA were keen to sign this agreement to develop and improve the services provided by both parties as well as to exchange studies, knowledge, expertise and institutional experiences at all levels."
"The agreement also seeks to accelerate progress in Dubai at a pace that would match the aspirations of our inspiring leadership," she added.
In line with the implementation of the first of its kind cultural visa initiative, launched by HH Sheikh Mohammed bin Rashid Al Maktoum, we have officialised our partnership with the General Directorate of Residency and Foreigners Affairs.

— Dubai Culture (@DubaiCulture) October 14, 2020
Our agreement aims to support and strengthen our strategic partnership to achieve long-term goals, through a joint action agenda of a set of programmes, events and workshops within a framework to exchange experiences and expertise from both parties.

— Dubai Culture (@DubaiCulture) October 14, 2020
#GDRFADubai signed a partnership agreement with the @DubaiCulture, in line with the implementation of the cultural visa initiative launched by HH Sheikh Mohammed bin Rashid Al Maktoum, Vice President and Prime Minister of the UAE and Ruler of Dubai. https://t.co/2IGjUtQ27B pic.twitter.com/i3PdAjwUGs

— GDRFA DUBAI إقامة دبي (@GDRFADUBAI) October 14, 2020