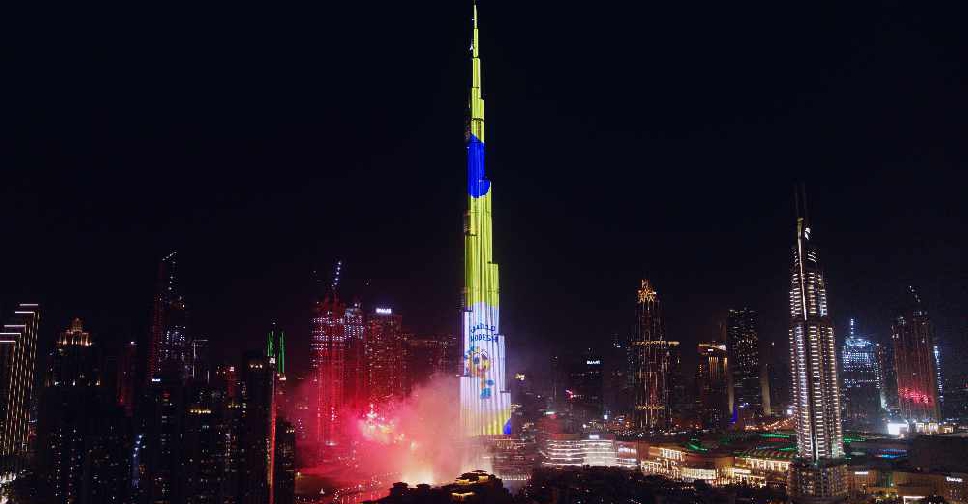 Supplied
Dubai Summer Surprises (DSS) kicked off with a Burj Khalifa projection show, a fireworks display and dancing fountain shows on Thursday.
The festival also reintroduced Modesh, a 12-hour sale at Majid Al Futtaim malls and family activities across the emirate.
The opening also saw Rashed Al Majed's Dubai Kawkab Aakhar song played in perfect harmony with The Dubai Mall's world-famous dancing fountains.
A combination of shapes, colours and music displayed the DSS logo as the show's finale.
For the full calendar of events, individuals can visit: www.dubaisummersurprises.com and @DSSsocial.