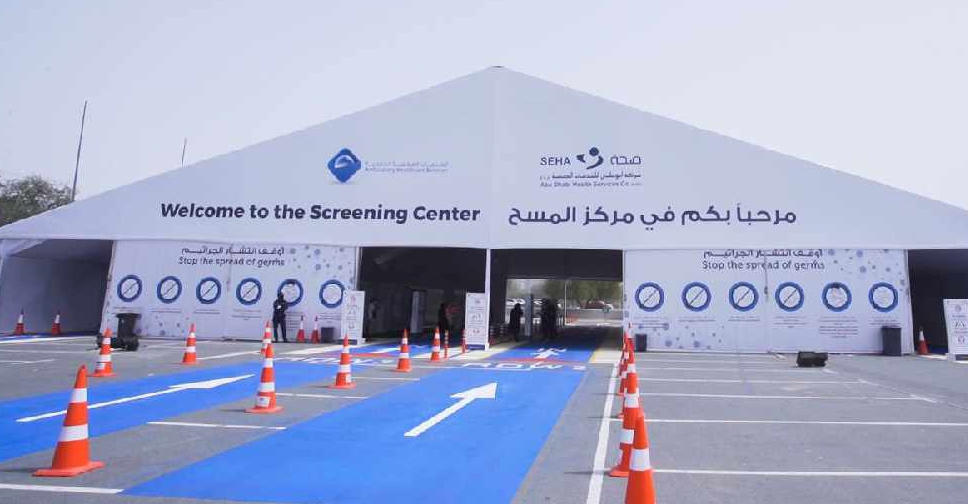 Abu Dhabi Health Services Company (SEHA) has opened 13 new testing facilities throughout the UAE over the past ten days with a team of 250 people.
Mohammed Hawas Al Sadid, Chief Executive Officer, SEHA Ambulatory Healthcare Services, says there are two in Dubai in Port Rashid and Al Khawaneej.
They are equipped to test 500 people a day, and are open from Sundays to Thursdays, 10:00 am to 6:00pm, as are those in Sharjah, Ajman, Umm Al Quwain, Ras Al Khaimah and Fujairah.
The new testing centres in Abu Dhabi include two in Al Dhafra, near Ghayathi and the Madinat Zayed Council that are open Saturday to Thursday from 8:00am to 12:00pm and then 4:00pm to 8:00pm and are capable of testing up to 800 people a day.
The new centres in Abu Dhabi at Al Wathba and Al Bahia and in Al Ain at Asharj and Al Hili have a capacity of 600 bookings per day and are open between 8:00am and 8:00pm, Sunday to Thursday.
The test takes only five minutes. To make an appointment, citizens and residents can book on the SEHA hotline 800 1717 or smartphone app after answering a few questions in either English or Arabic.
Priority for free testing will be given to those showing symptoms or those most vulnerable to infection pregnant women, the elderly, People of Determination and those suffering from chronic illnesses.
Elective testing is also available for AED370 and can be paid through the SEHA app.
Rashid Al Qubaisi, Group Deputy Chief Executive Officer, SEHA says there are a total of 630 medical professionals at the centres operating the latest testing technology.
"These factors have enabled SEHA to respond dynamically to the evolving situation of the outbreak, efficiently containing it through regular testing, identifying affected individuals and subsequently providing the proper treatment needed to curb the spread of the virus," said Al Quabaisi.

Following the directives of Mohamed bin Zayed, and within a matter of days, the UAE has multiplied its capacity to test for the novel coronavirus (COVID-19), combating the spread of the virus and maintaining the community's health and safety. pic.twitter.com/pV3X1nPiTV

— مكتب أبوظبي الإعلامي (@ADMediaOffice) April 9, 2020