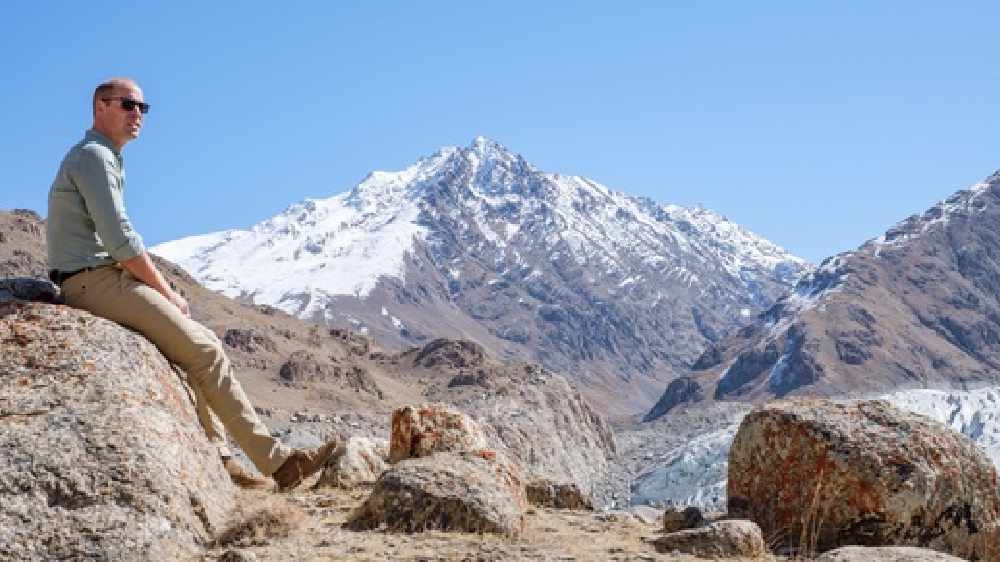 The Earth Shot Prize
DP World and Expo 2020 Dubai have become partners of a major environmental award that's being launched by Britain's Prince William.
The Earthshot Prize is an initiative of the Duke and Duchess of Cambridge's Royal Foundation and the Global Alliance.
Britain's Prince William has unveiled the multi-million-pound international initiative.
It's billed as the "the most prestigious global environment prize in history."
Taking inspiration from John F. Kennedy's Moonshot, which united millions of people around the world to put a man on the moon, the Prize is centred around five so-called "Earthshots".
The categories are restoring nature, cleaner air, reviving oceans, waste-reduction and climate change.
GBP 1 million, just under AED 5 million, will be awarded to the winners over the next ten years.
Individuals, people-powered movements, businesses, cities and countries can be nominated for the prizes.
The aim is to provide at least fifty solutions to the world's greatest environmental problems by 2030.
Sultan Ahmed Bin Sulayem, Group Chairman and CEO of DP World said, "At DP World we believe in protecting our people and our planet through world-class safety and environmental standards...we are proud to be a Global Alliance Founding Partner of The Earthshot Prize."
Reem bint Ibrahim Al Hashemy, Minister of State for International Cooperation, and Director General of Expo 2020 Dubai added, "We know that the next ten years mark a crucial period for people and our planet...Expo 2020 Dubai is a place where nations and people will explore solutions to challenges like climate impact and sustainability, and inspire people to think and act differently. We are hugely excited to be a part of this relevant, important and exciting initiative."
Introducing The Earthshot Prize, the most prestigious global environment prize in history.

This new global prize for the environment will incentivise change and help to repair our planet over the next ten years – a critical decade for the Earth. pic.twitter.com/biAZecHuml

— The Earthshot Prize (@EarthshotPrize) October 8, 2020