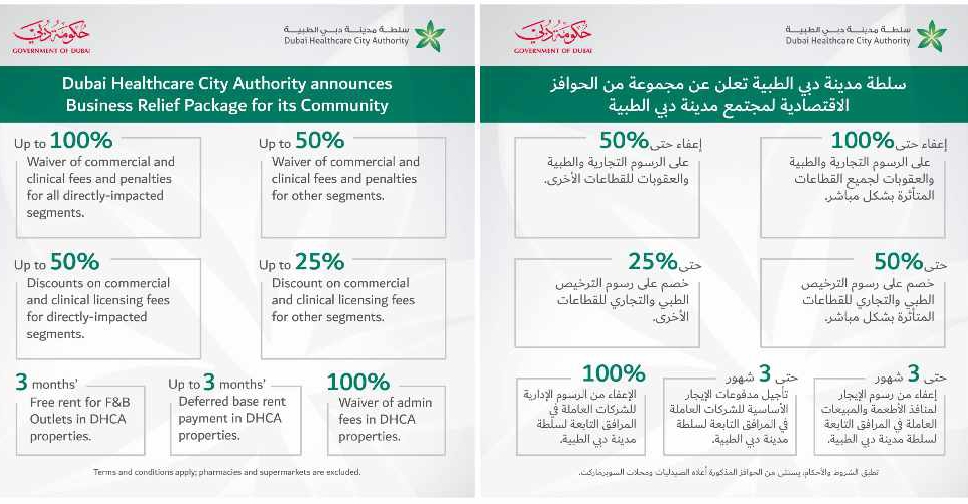 SUPPLIED
Dubai Healthcare City Authority (DHCA) has announced a business relief package for its fee zone community.
According to the healthcare city's governing body, this will help alleviate financial challenges faced by various sectors due to the COVID-19 pandemic.
Speaking to ARN News, Jaffar Bin Jaffar, Director of Property and Sales Operations at DHCA, explains how companies can benefit from the reif package.
Jaffar also revealed which segments will benefit the most from the initiative.