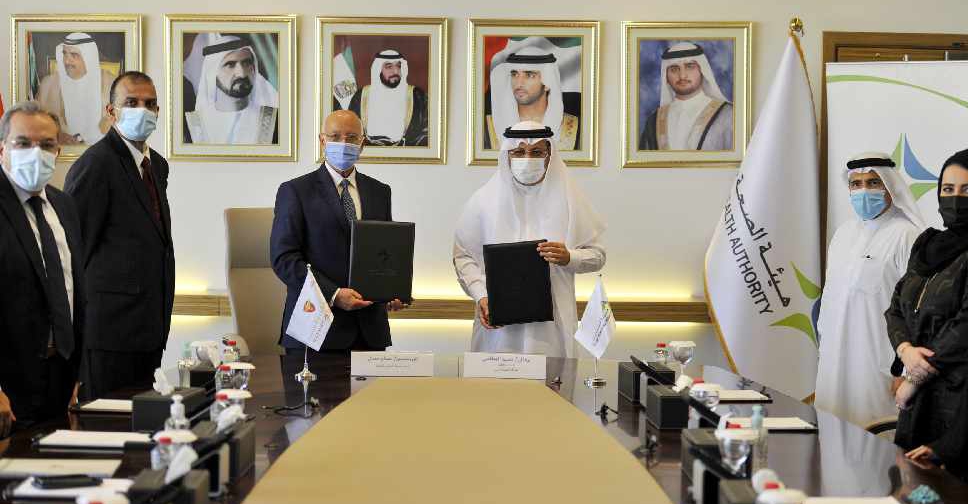 WAM
An agreement was signed between the Dubai Health Authority(DHA) and Gulf Medical University with the aim to promote cooperation in the field of medical education and training.
The Memorandum of Understanding (MoU) will enhance the competencies of health personnel across health specialities and facilitate organising joint health-supporting programmes. The university will provide an advanced set of training programs and higher studies.
The agreement was signed at the DHA headquarters in Dubai.
Humaid Al Qutami, Director-General of the DHA that the Authority is keen to strengthen its relations with all international academic and research institutions while it focusses on promoting and supporting medical innovation.
Prof. Hamdy said, "The memorandum of understanding with DHA reflects the importance of integrating health services, education, training and scientific research to improve community health, and Gulf Medical University is honoured to be among the authority's partners in these vital and important areas."