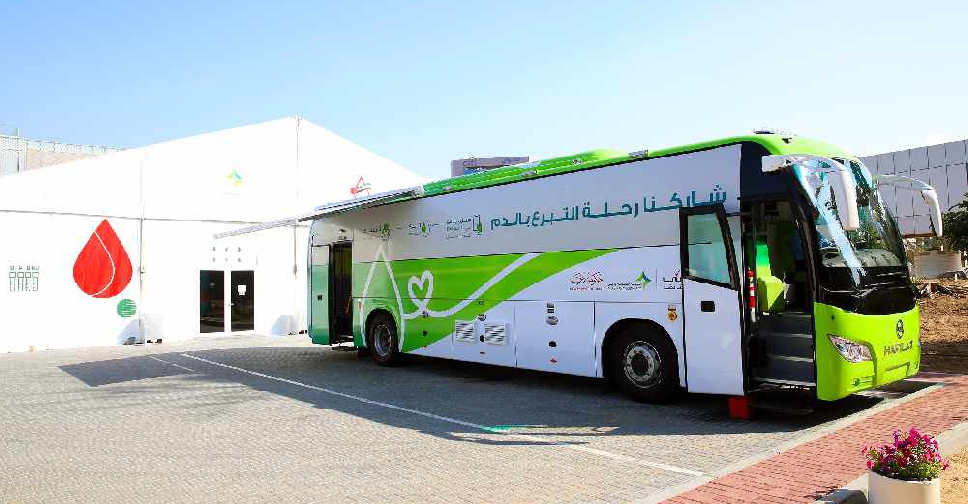 Supplied
A new mobile blood donation campaign under the name 'The Perfect Gift is Saving Lives' has been launched by Dubai Holding and the Dubai Health Authority (DHA).
The three-month campaign will run from April 1 and will operate across 16 locations in Dubai via a state-of-the-art blood donation bus provided by Dubai Holding to the Dubai Blood Donation Centre (DBDC).

The blood donation bus will visit Dubai Holding's communities and retail destinations where currently more than 300,000 people live and work.
These include areas such as City Walk, The Beach, La Mer, Bluewaters, Last Exit Al Khawaneej, Boxpark and Mudon.

The drive aims to encourage Dubai residents to donate blood as every unit of blood donated has the potential to save three lives.

DHA healthcare professionals have clarified that the highest COVID-19 safety protocols will be maintained throughout the campaign in order to ensure everyone's safety and well-being.

In 2019, Dubai Holding initiated a long-term partnership with DHA to support DBDC.