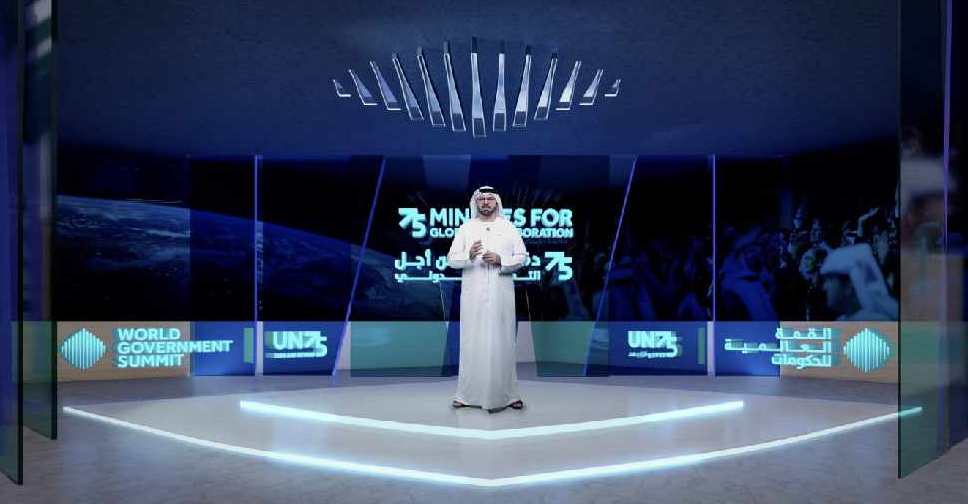 WAM
The importance of international collaboration during the pandemic and the UN's role have been emphasised by the UAE at the World Government Summit.
The health challenges resulting from the pandemic have "imposed drastic changes in all areas of life"
Mohammad bin Abdullah Al Gergawi, Minister of Cabinet Affairs, made the statement and also highlighted the UN's role and the need for global cooperation, during his speech at the World Government Summit in his capacity as Chairman.
The virtual meeting was held in cooperation with the UN to mark the organisation's seventy-fifth anniversary, and under the patronage of His Highness Sheikh Mohammed bin Rashid Al Maktoum, Vice President, Prime Minister and Ruler of Dubai.
In his address to the event, the UN Secretary-General Antonio Guterres commended the UAE's strong commitment to global action.
Guterres said, "'This Summit falls as the world wrestles with the COVID-19 pandemic, which has devastated lives, economies and communities everywhere, and is jeopardising our efforts to achieve the Sustainable Development Goals. The United Nations continues to push for a massive rescue package for the world's most vulnerable people and countries, and for a people's vaccine that is affordable and available to all.''
Sheikh Nahyan bin Mubarak Al Nahyan, Minister of Tolerance and Coexistence, also attended the meeting.
Sheikh Nahyan noted that the achievements of the UN and its family of global agencies have been spectacular.
"No one can deny that the work of the United Nations has been a tremendous force for good in our world," he said.