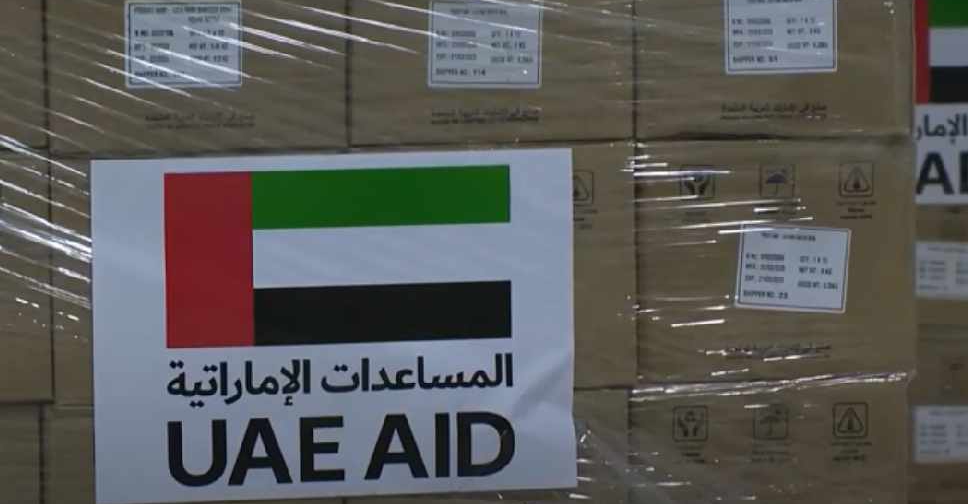 WAM (File photo)
The UAE has surpassed the milestone of assisting 1 million healthcare workers around the world in the fight against the COVID-19 pandemic.
The Emirates has provided over 1,000 tonnes of personal protective equipment as well as medical and food aid in recent months.
At least 70 countries have benefitted from this humanitarian initiative, which has been carried out in coordination with several international organisations.
China, Italy, the UK, Iran, Pakistan, Brazil, Russia, Yemen and Afghanistan are among those to benefit.
Dubai's International Humanitarian City is driving the COVID-19 response, with around 80 percent of World Health Organisation-procured supplies transiting through the hub.
On May 4, the UAE launched an international air bridge relief operation in partnership with the UN World Food Programme (WFP) to provide essential supplies to nations grappling with the impact of the pandemic.
One the same day, the UAE also took part in a global pledging conference to raise €7.5 billion (AED 30.9 billion) to discover, produce, and distribute a vaccine for COVID-19.
The details were revealed by HE Reem bint Ibrahim Al Hashemy, Minister of State for International Cooperation, who reaffirmed the UAE's commitment to supporting the world, regardless of religion, race, or ideology of the recipients.
"Since its very founding, the UAE has pursued bonds of friendly cooperation and solidarity with other countries, believing that nations must set aside their differences in favour of unity and the greater good of humankind," she said.
UAE Affirms Commitment to Strengthening International Cooperation with Provision of COVID-19 Aid and PPE to 1 Million Medical Professionals Worldwide. pic.twitter.com/DbQyvGYB5B

— وزارة الخارجية والتعاون الدولي (@MoFAICUAE) June 29, 2020