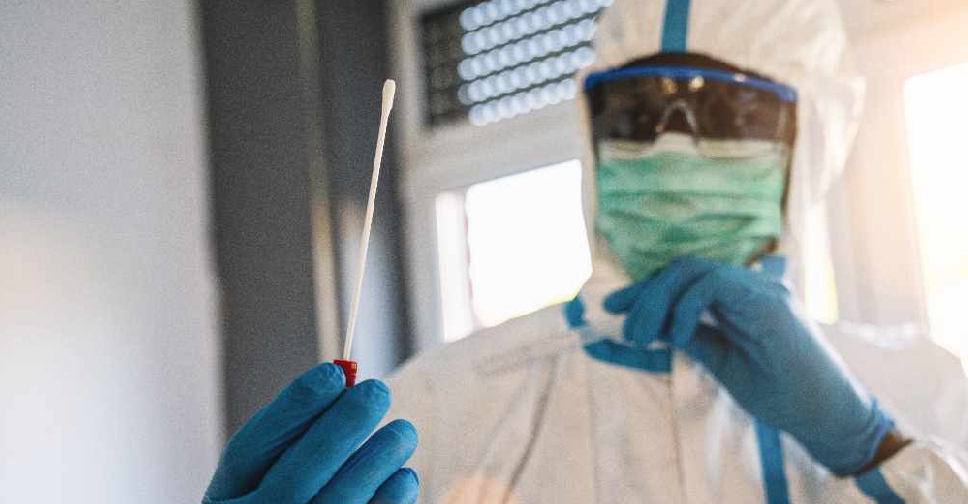 File picture
PCR tests are being carried out in Abu Dhabi's more densely populated districts to prevent the spread of the coronavirus.
Frontline workers have been conducting the testing in several parts of the emirate including Shakhbout City.
It's part of the expansion of the national screening programme for early COVID-19 virus detection.
The tests are being coordinated by the Department of Health - Abu Dhabi, SEHA, Abu Dhabi Police and volunteers.
Some of the voluntary workers have been with the Emirates Foundation for five or six months.
The programme is targeting as many people as possible who haven't been tested yet, particularly in the more built-up residential areas.
في إطار برنامج المسح الوطني بأبوظبي، أبطال خط الدفاع الأول يبذلون قصارى جهدهم لمواصلة الفحوصات في المناطق ذات الكثافة السكانية، للمساهمة في الحد من انتشار الفيروس، والكشف المبكر عن الإصابات. تنظم حملات الفحص بالتنسيق بين دائرة الصحة-أبوظبي وشركة صحة وشرطة أبوظبي والمتطوعون pic.twitter.com/XdOToZ1pvk

— مكتب أبوظبي الإعلامي (@admediaoffice) October 9, 2020