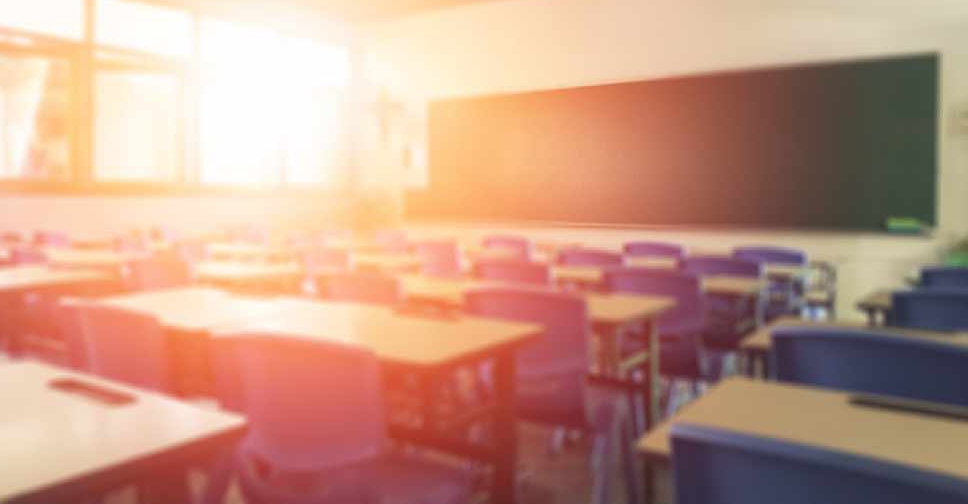 iStock [For illustration]
Dubai Health Authority (DHA) has once again called on school-going children and their parents to take note of the safety measures related to COVID-19.
It has highlighted the need for families to adopt a daily sanitisation routine and to ensure that kids stay at home if they display any symptoms.
The DHA has issued a checklist as well, reminding students to maintain physical distancing, avoid handshakes and high-fives and not to share food or exchange books and stationery.
Officials have also stressed the importance of staying clear of rumours related to the pandemic.
Do's and don'ts at school
Greet others without any contact
Wash or sanitise your hands frequently
Wear your mask the entire time you are at school. (Put cloth masks in a pouch when you eat your snack or lunch. If you use a disposable mask, dispose it correctly and use a new one after eating your food)
Maintain physical distancing
Bring your own food from home
Stay home if you have any respiratory symptoms
Clean and disinfect your desk
No handshakes or high-fives
No sharing food with others
Don't share mask with others
Don't sit with a big group of friends
Don't touch your eyes, nose or mouth with dirty hands
Do not throw masks in undesignated places
Avoid exchanging books and stationary
Don't spread rumours about COVID-19
Dr. Hend Al Awadhi, Head of Health Promotion and Education Section at the DHA's Public Health Protection Department added that parents and other family members, including domestic helps, should also ensure they adhere to all precautionary measures.