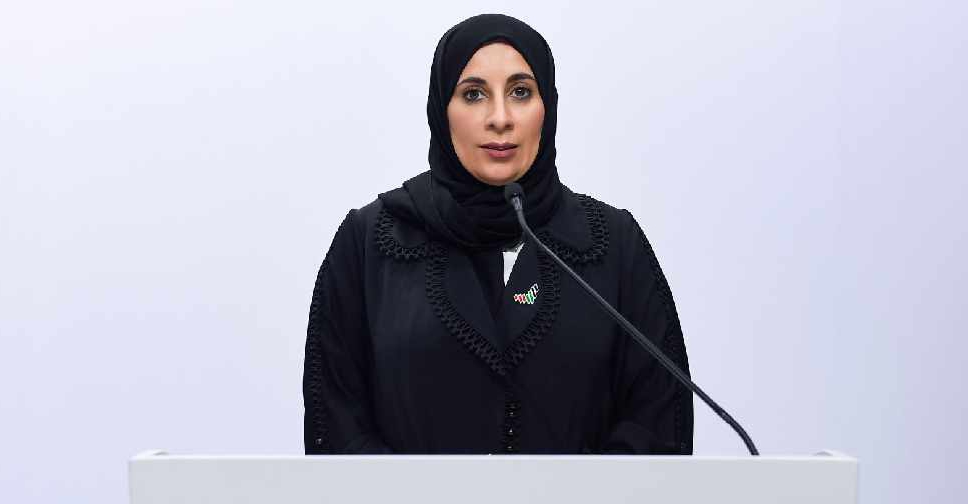 WAM
The Al Hosn app has been updated to become the UAE's national COVID-19 vaccine electronic registry.
Dr. Farida Al Hosani, the health sector's spokesperson said the data available on the app is considered as certified official document.
People can download and print the details whenever needed.
During the latest government media briefing on Tuesday, Dr. Al Hosani added that the health authorities in the country are constantly tracking the updates and changes regarding COVID-19 and its variants.
Despite the spread of new variants of the virus worldwide, she said many studies have proven the effectiveness of the vaccines in providing the necessary protection.
She also highlighted that the new variants tend to spread faster and are more infectious, but they don't appear to be causing a more serious disease or a higher mortality rate.
Health Sector: Since the beginning of the global announcement of new strains, the #UAE has been a pioneer in following up the changes and developments, and a national team has been formed to track of variant strains in cooperation with all health authorities. #TogetherWeRecover

— NCEMA UAE (@NCEMAUAE) March 23, 2021
Health Sector: The Ministry of Health and Prevention, health authorities, & in coordination with higher education institutions & public health laboratories, conducts genetic studies to monitor variation in the strains prevalent in the country.
 #TogetherWeRecover

— NCEMA UAE (@NCEMAUAE) March 23, 2021
During the briefing, the official reiterated the importance of getting vaccinated, and also urged the public to comply with the government's instructions and safety measures during Ramadan and Eid.
Health Sector: We call on community members to cooperate and adhere to the measures during Ramadan and Eid al-Fitr. #TogetherWeRecover pic.twitter.com/N7jW7vOZP4

— NCEMA UAE (@NCEMAUAE) March 23, 2021
Health Sector: We reaffirm that as the number of vaccinated individuals increase, and as they strengthen their immunity against #Covid19, the less likely it will be for the virus to grow and spread, which helps reduce the chances of more mutations and variants.#TogetherWeRecover

— NCEMA UAE (@NCEMAUAE) March 23, 2021