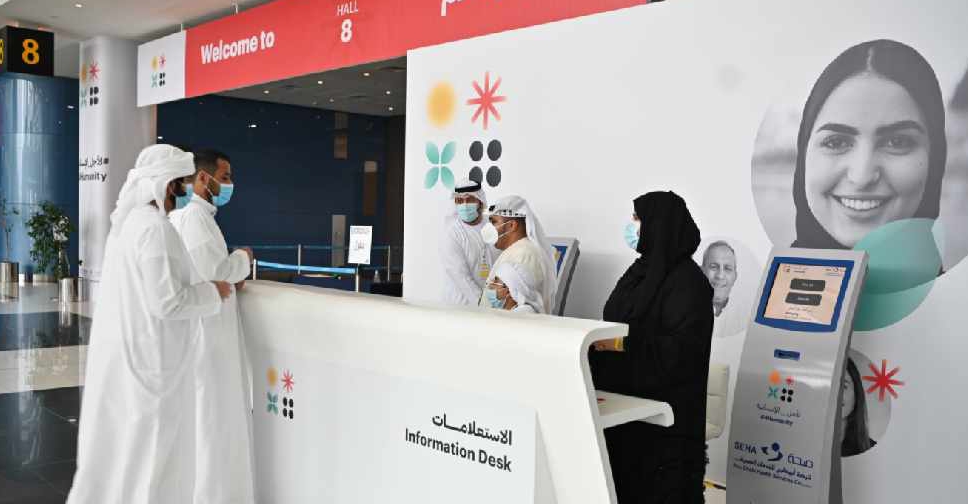 WAM
The UAE's phase III trials of an inactivated vaccine for COVID-19 has reached the target of 15,000 volunteers in less than a month.
Managed by G42 Healthcare in partnership with the UAE Ministry of Health and Prevention (MOHAP), the Department of Health - Abu Dhabi, and Abu Dhabi Health Services Company (SEHA), the trials saw individuals from 107 nationalities receive the first of two doses of the vaccine.
Volunteers will receive the second vaccine shot in the coming weeks and undergo regular health checks.
The UAE's Phase III COVID-19 Inactivated Vaccine Trial achieved its target of 15,000 volunteers within less than a month, marking a major milestone towards developing the first tested, safe vaccine. pic.twitter.com/4SLCMeiJBv

— مكتب أبوظبي الإعلامي (@admediaoffice) August 13, 2020
Abdul Rahman bin Mohammed Al Owais, Minister of Health and Prevention, said it's a proud moment "for everyone associated with these trials".
"Securing this milestone is a testament to the commitment and partnership of the relevant authorities working together to conduct the largest possible number of medical tests and providing the necessary care for those infected, while simultaneously strengthening the UAE's cooperation with international partners to develop a safe vaccine against the disease," he added.
According to the authorities, more than 4,500 of the 15,000 volunteers were UAE nationals.
It also saw around 140 doctors, 300 nurses, and many more administrative and technical support staff help facilitate the trial.
#UAE's phase III #COVID19 inactivated #vaccine trial achieves milestone of 15,000 vaccinated #volunteers from 107 nationalities#WamNews https://t.co/KJ2MWkFjuB pic.twitter.com/RVd7XHKVHa

— WAM English (@WAMNEWS_ENG) August 13, 2020
Sheikh Abdullah bin Mohammed Al Hamed, the Chairman of the Department of Health - Abu Dhabi, was the first individual in the world to commence the trial of Phase III inactivated vaccine for COVID-19 and has already received the first and second shot.
"I was enormously proud to have been the first volunteer and since then it has been truly heartwarming to see how the nation has pulled together, helping us achieve our target of participants in just four weeks since the trials began. We are a nation of extraordinary people, one that individuals from all over the world call home, and together we are committed to finding a global solution for COVID-19," he added.