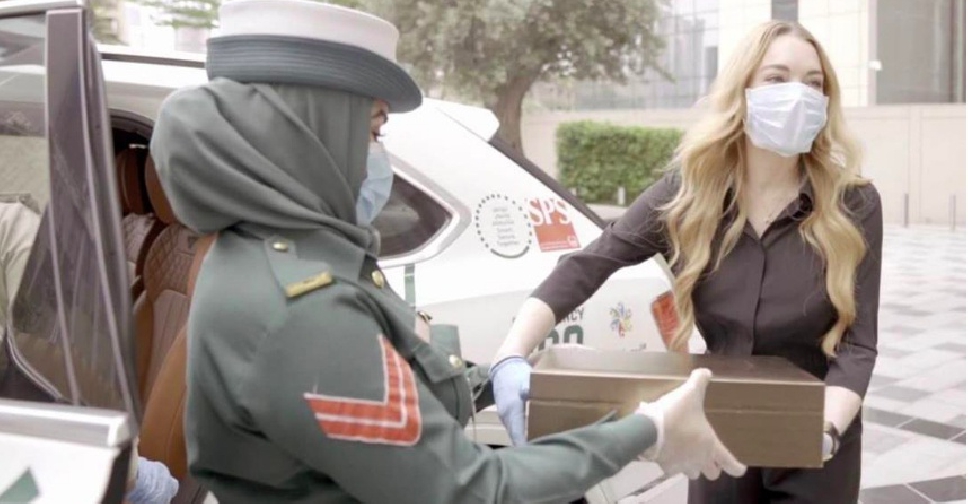 American actor and singer Lindsay Lohan has expressed her gratitude towards the Dubai Police force and the UAE government for their efforts in combatting the spread of COVID-19.
"I wanted to thank the government of the UAE and the Dubai Police for their continued support during these uncertain times and keeping this country safe," Lohan wrote on her official Instagram account.
"Wishing everyone a blessed month and God bless."
Wearing a face mask and gloves, Lindsay was also seen interacting with members of the Dubai Police force.