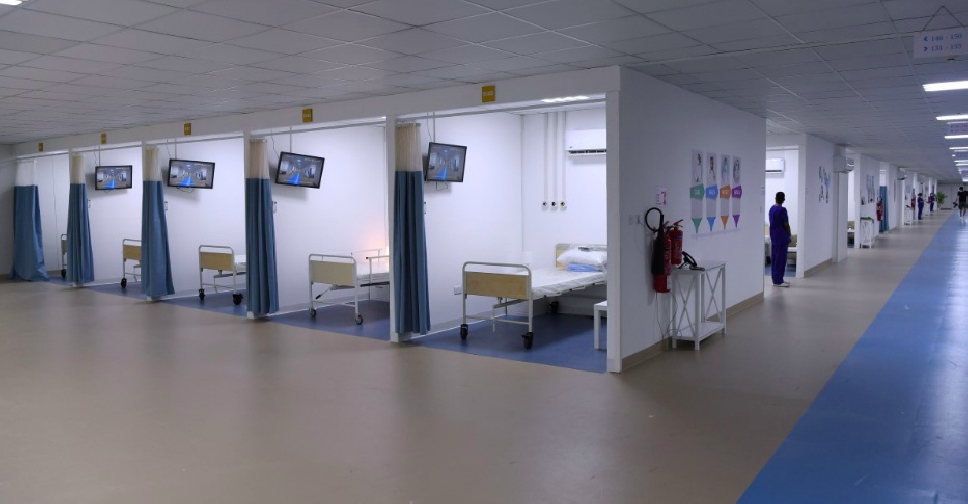 WAM
A state-of-the-art field hospital, that was built in just nine days, has been inaugurated at Al Razeen in the UAE capital.
It's part of efforts by the UAE government to enhance the capabilities of the health sector to contain the novel coronavirus.
The hospital, which covers an area of 46,500 square feet, houses 200 beds and 50 ICU beds, and was built by a specialist team of 317 people.
A team of 20 highly-qualified doctors, 50 nurses, and more than 50 medical and administrative staffers have been assigned to the hospital.
It features highly-equipped intensive care units, examination rooms, thermal cameras, self-disinfection gates, and a specially designed air-conditioning network that keeps air quality clean and virus-free.
The hospital will also have restaurants, and entertainment and recreation facilities for patients.
In addition, the Abu Dhabi Emergency Crisis and Disasters Committee for COVID-19 Pandemic, is working on four more field hospitals. A facility in Al Mafraq with the same capacity is one week from completion, with work underway in three more centres in Mussafah, Al Ain and Al Dhafrah.
Abu Dhabi Emergency Crisis and Disasters Committee for Covid-19 Pandemic has inaugurated the Al Razeen Field Hospital as part of Sheikh Mohamed bin Zayed Al Nahyan field hospital initiative to support the health sector's capabilities and increase its capacity to manage Covid-19. pic.twitter.com/AWmZp2pn5l

— مكتب أبوظبي الإعلامي (@admediaoffice) May 13, 2020