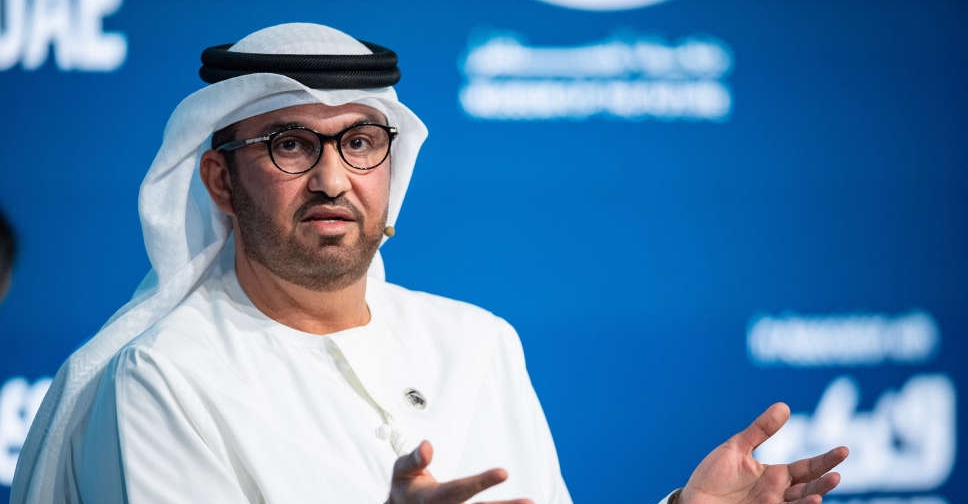 The inaugural Climate Future Week concluded on Saturday with a "Countdown to COP28" discussion led by COP28 President-Designate Dr. Sultan bin Ahmed Al Jaber and a speech from Mariam bint Mohammed Almheiri, Minister of Climate Change and the Environment.
The discussion, at the Museum of the Future, was also led by Razan Al Mubarak, UN Climate Change High-Level Champion for COP28 and President of the International Union for Conservation of Nature (IUCN), moderated by Emirati Author, Rhodes Scholar, and Founder of Fiker Institute, Dubai Abulhoul.
Dr. Sultan Al Jaber said, "The UAE assumes the responsibility of hosting COP28 with humility and a deep sense of urgency to deliver a future-proofed world for us all. We live in a region where heat is extreme, water is scarce and food systems are fragile.
"And we also live in an ever-more interconnected world where the impacts of climate change anywhere will affect us everywhere. As hosts of COP28, we are guided by a single north star, keeping 1.5C within reach.
"We aim to do that with a four-part Action Agenda: fast-tracking a just and orderly energy transition, fixing climate finance, focusing on people, lives and livelihoods and underpinning everything with full inclusivity. We must now seize the opportunity of COP28 to unite the world and act together to deliver actionable solutions to the climate crisis."
Global Stocktake
In her speech, Mariam bint Mohammed Almheiri underscored the importance of COP28, marking the conclusion of the first Global Stocktake which will provide a comprehensive assessment of the progress of nations since adopting the Paris Agreement and help efforts on climate action, including putting measures in place to bridge the gaps in advancement.
She reaffirmed the UAE's commitment to climate action, highlighting that COP28 "must be the turning point that propels climate action forward for the next decade".
She continued, "The UAE has always placed emissions reduction as a top priority and has always been a thoughtful steward of its natural resources."
Almheiri also highlighted the UAE's commitment to sustainability, and reminded audiences that the UAE was the first country in the region to announce a Net Zero by 2050 goal.
She then went on to advise that the UAE has targeted a 40 per cent reduction in climate emissions by 2030 and stressed the importance of collaboration between government, industry and community stakeholders, which exemplifies the UAE's approach to climate action.
Almheiri concluded her speech by emphasising the significant role COP28 plays and how the UAE aims to make the most impactful and inclusive Conference of the Parties to date, further highlighting the four-pillar action plan.
Also in the discussion, Razan Al Mubarak, UN Climate Change High-Level Champion for COP28 and President of the IUCN stated, "We need a whole-of-society approach to address climate change and drive a just systems transformation. This is why inclusion has been the cornerstone of the COP28 Presidency. In my role, I've been focusing on raising the profile of inclusion and nature in order to deliver on this goal.
"I have been engaging with businesses, investors, cities, regions and civil society to ensure they are a part of the dialogues and shaping the solutions. I have also been advocating for and mobilising nature-positive climate action.
"While we are seeing closer alignment between the climate and nature agenda, we urgently need to scale implementation. COP28 will be a pivotal moment to elevate nature as a critical lever to achieve the goals of the Paris Agreement."
Climate Future Week, organised by the Museum of the Future in collaboration with Dubai-based inter-disciplinary think tank Fiker Institute, took place from September 26-30 at the Museum, with more than 6,300 government officials, industry leaders, futurists, academics, and senior delegates in attendance.
Climate Future Week concludes with powerful 'Countdown to #COP28'#WamNews https://t.co/fFQi0oM2Ag pic.twitter.com/Rv3iODkSkV

— WAM English (@WAMNEWS_ENG) September 30, 2023