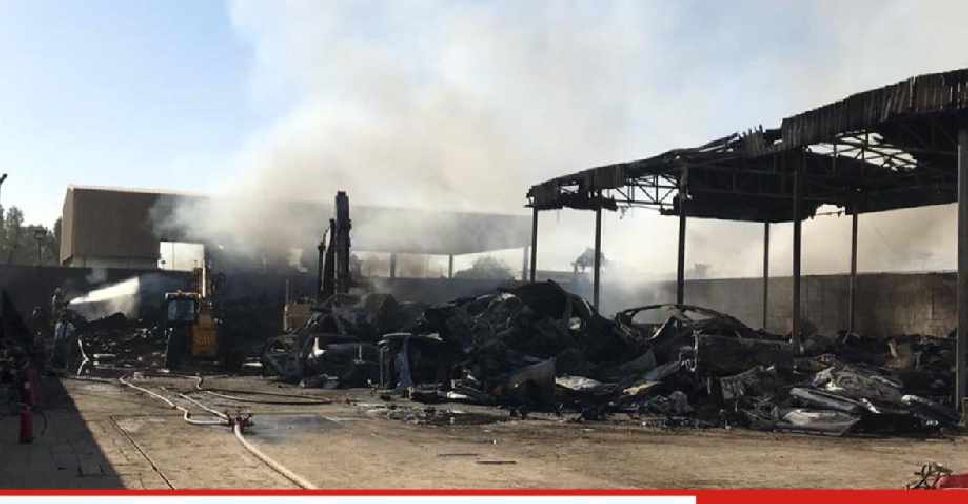 Sharjah Civil Defence
A fire broke out at a vehicle scrapyard in Sharjah Industrial Area 10 at around 4:30 am on Tuesday.
Three Civil Defence stations deployed teams and rushed to the scene within minutes.
They cordoned off the area because flammable materials were stored near the site.
The fire was brought under control quickly and no one was injured.